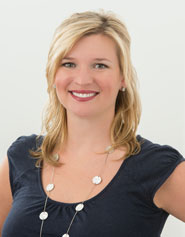 By Anna Boyd Jefferson, board certified ocularist in Burlington, North Carolina
I inherited Carolina Eye Prosthetics, started in 1987, from my father when he was diagnosed with ALS in 2012. Referrals come to us from all around North Carolina, South Carolina and Virginia, but some people even travel from Tennessee and Maryland. Most of our referrals come from surgeons and institutions, such as Duke, although the internet has allowed me to go directly to the patient.
What I've found in my conversations in communities is that many optometrists aren't very familiar with prosthetic eyes. So I'd like you to know that, first and foremost, prosthetic eyes should not be uncomfortable or cause infections. I'd encourage you to have a patient consult an ocularist if a prosthetic eye is older than five years. Remember these general guidelines, too.
• The eye should look good. The goal is that the prosthetic eye is not apparent cosmetically to another person.
• Patients should not be removing the eye daily or even frequently to flush it. In general, a prosthetic eye should be removed about twice a year. If it's uncomfortable, something might be wrong.
• A patient who has been told that he or she "has an allergy to the plastic" is repeating a catch-all excuse for a poorly fitting eye. It's rare that someone has an actual allergy to his or her prosthetic eye. Punctal plug problems or dryness
might be the contributing factors.
An initial visit with an ocularist—at our location, at least—can take about five hours. We spend a lot of time not only looking at the shape of the conjunctiva and other anatomical features, but we also talk about cosmetic appeal and get to know the patient. Once the prosthetic eye has been fitted, subsequent visits last only about 15 minutes.