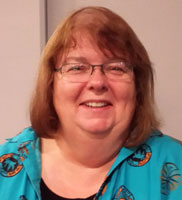 By Jane Philbrook, OD, of Kansas City, Kansas, with Tom Lecoq
A fourth-generation optometrist, I started out as a vision therapist in my mother's practice. Years later, as an OD, it was
natural to add vision therapy (VT) to my own primary care practice. Today, I'm still in the same two-story office and home as my late
mother, but I've made many upgrades.
If you are charging appropriate fees with a practice system in place and trained staff, you can have a seven-figure practice with fewer than 150 VT patients per year. That will require between 500 and 800 hours in the office per year. Staff handles intake and most of the testing and consultations. I focus on evaluation of patients and working with parents to reveal that vision is the problem and VT is the solution. I also spend time on community outreach and staff training, education and encouragement.
We follow a system called RTEC: recognition; talk; three Es, explain, experience and emotions; and commitment. This formatted sequence of questions and interactions with parents and adult patients starts with triggering recognition of the problem. Then, we talk through a series of questions so that I have an idea what the problem is. In the three Es, the staff explains the link between vision and the problems the patient is experiencing and the emotions surrounding those. The final step is to invite the parent to make an appropriate commitment, such as booking an evaluation or enrolling in therapy.
Two-thirds of this interaction is listening. Most parents have talked to teachers, tutors, school administrators, MDs, psychologists and learning disability specialists, all of whom may not ask many questions or deal with the emotions. We are often the first people to listen carefully to what they have to say. Each conversation is unique and digs deep into the emotion of the situation and helps parents and patients understand how VT will enhance their lives. We have found that to be more successful than explaining the technicalities of how VT works.
VT is a specialty that has provided me great professional satisfaction, financial reward and personal freedom. For me, that includes many years of leading the annual Heart of America Congress of Optometry; an active social life; and, more recently, being elected a Wyandotte County Commissioner as a key player in social programs and jobs projects.
I'm passionate about helping new ODs get started to help the estimated 60 million to 80 million people who have a binocular vision problem that could benefit from VT. Currently, only an estimated 200,000 people receive VT each year, so the opportunity is huge.