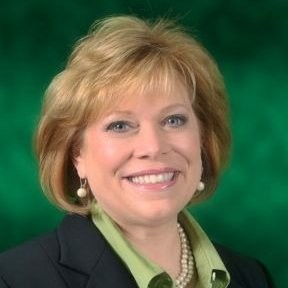 By Ann M. Hoscheit, OD, FAAO, FAARM
Practice owners and business leaders across the country are in a quandary as it relates to vaccines made available through emergency use authorization (EUA) for SarsCoV2 and how to respond as an employer. In fact, the ever-changing landscape commonly produces a whipsaw effect with the frequency of policy changes. The original guidance on adverse reaction reporting from the Occupational Safety and Health Administration (OSHA) is important, and since OSHA "pivoted on a dime" overnight in late May, it is possible (perhaps even probable with the increasing lawsuits) that it may return to its original guidance—which was not only legal but practical and ethical as well.
In general, an adverse reaction to the COVID-19 vaccine is recordable if the reaction is: (1) work-related, (2) a new case, and (3) meets one or more of the general recording criteria in 29 CFR 1904.7 (e.g., days away from work, restricted work or transfer to another job, medical treatment beyond first aid).
If you require your employees to be vaccinated as a condition of employment (i.e., for work-related reasons), then any adverse reaction to the COVID-19 vaccine is work-related. The adverse reaction is recordable if it is a new case under 29 CFR 1904.6 and meets one or more of the general recording criteria in 29 CFR 1904.7.
The updated guidance, quietly rolled out, said these rules would not be enforced. The update was met with opposition by attorneys and medical ethicists expressing two concerns: 1) absolving employers of responsibility for mandating vaccines available only through EUA and 2) potential workplace discrimination related to personal health choices. The lack of clear direction for employers is largely related to two things: vaccines are still under investigation and have not achieved full FDA approval and the safety data is a growing concern (most recently, the pediatric and young adult myocarditis).
In the absence a clear path for employers, the following list may provide helpful information for deciding what is best for your practice.
Workers' Compensation Laws related to vaccine mandates and related employment laws are still developing. The likelihood of a successful claim will focus on whether the vaccine is voluntary. These factors are among those that increase employer culpability: the voluntary vaccination occurred at work, the employer paid for the vaccine, the employer provided an incentive or compensation or the employer encouraged the vaccination or benefited from the vaccine. Workers' Compensation rules vary from state to state so it is important to understand your individual state laws.
Right to privacy: What information does an employer have the right to know (or not know) about their employees? Example: Can we ask vaccine status, or might that be perceived as discrimination? Since we can't ask an employee's weight or if they are a smoker, we probably do not have a right to this information. Since both vaccinated and non-vaccinated employees can contract and/or spread SarsCoV2, it is important to treat employees equitably. Our actions as optometric physicians and employers should continue to be focused on a safe, equitable work and patient care environment and less about vaccines.
Medical ethics: Are you offering a donut, a beer, a hamburger, time off, bonus, etc. to receive a vaccine? Is it possible you are sending a message that the employee's continued employment and/or advancement opportunities could be impacted by their personal health choice? In either case, we can argue that coercion exists and that the voluntary vaccination was not truly voluntary and such actions increase an employer's culpability in the case of an adverse event.
Informed consent: Does the employee have access to the risks associated with the vaccine(s) and are they prescreened prior to the vaccine to reduce the likelihood of an adverse event? If you elect to mandate the COVID vaccine, will you accept natural immunity? It is reported that previously infected individuals may have immunity that last years and that they also have a two-to-three times increased risk from vaccination. Thus, in an equitable workplace, it is recommended to accept natural immunity.
HIPAA: Although HIPAA does not apply to your employees (unless they are your patient), it is acceptable to ask vaccine status as part of direct patient care but it is also important to remember the patient's response is confidential and, of course, cannot be used to discriminate in patient care.
So what can you do? Put your focus on workplace safety.
Follow the guidance shared by the Centers for Disease Control and Prevention (CDC) and your state board of optometry. Current CDC guidance is to request/require masks in a health care environment. Employers should be alert to the liability that comes with mandated mask wearing, as well, since Workers' Compensation claims related to mandatory mask wearing are more prevalent with reports of the following conditions: facial cellulitis, herpes zoster, parotiditis, anxiety and exacerbation of allergies or other respiratory conditions.
Numerous studies point to face shields being significantly more protective than masks and make an excellent accommodation, especially for those who report challenges with masks. (This does not work for doctors behind a slit lamp or wearing a binocular indirect, obviously). It never hurts to remind patients and employees that the mask protects others from your respiratory droplets, and most masks do not stop the virus.
Identify employees with COVID. With the availability of reliable home-based rapid antigen tests (Abbott Laboratories), I would recommend purchasing at least two kits per employee and ask them to take the test before coming to work if they were symptomatic. They could also be kept in the office, but, frankly, the horse has already left the proverbial barn at that point. (Michael Mina, MD, PhD, from the Harvard School of Public Health is the thought/research leader on rapid testing and is an excellent resource for readers who wish to learn more).
Maintain general office hygiene. Although the risk of fomites was originally overestimated, good hand and surface hygiene has always been wise, and common sense would suggest that we should persist in those habits.

Dr. Hoscheit provided this background from the CDC's Vaccine Adverse Event Reporting System (VAERS) from 12/14/2020 through 5/28/2021 in the U.S. OPEN VAERS.
Total events report logged: 294,801 (Noting that there is a hesitancy by the medical community to report events, it has been reported that the CDC has a significant backlog of reports to upload and, of course, all reports should be thoroughly investigated.)