Patricia Poma, OD, says a few simple strategies increased practice revenues at Birmingham Vision Care in Bloomfield Township, Mich. The three practice partners—Dr. Poma, Harriet Pelton, OD, Lloyd Snider, OD—took the leap and decided to raise prices for their services while dropping some managed vision plans that reimbursed poorly. That's not as simple as it sounds; it's scary, especially as the economy was starting to stumble. But Dr. Poma says they knew that they had to do some pruning to make the practice thrive. At the same time, they added more medical services, began participating in more medical plans, and added emphasis on their vision therapy services, too.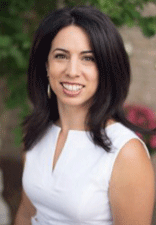 Even before the Dr. Poma joined the practice in 2006, right around the time the group joined Vision Source®, the doctors and staff took pride in the excellent patient service they provided. "Patients feel like they've come to visit a friend. The staff members talk to them, and we take the time to answer their questions. We don't rush patients through," she says. All four of the doctors, including associate Stephanie Baxter, OD, and the staff are friendly and caring, and they make sure that any new employees display those same characteristics. "I'm only as good as my weakest employee," she says.
Dr. Poma recalls that the practice partners realized they needed to do something to disrupt the status quo. "I don't think there was an a-ha moment, but we are good at gauging when things change. When the economy took a hit in suburban Detroit, people began fleeing the state. So you have to adapt to the changes that brings."
They realized they risked potentially losing some patients by raising prices modestly and stopping their participation with some plans. They were also hopeful that those losses might be temporary. And, indeed, some were. "Some of my patients came back to me and told me, 'I left you for____, and I'm never doing that again.' They realized that they didn't get the level of care at other places that they had come to expect from us," she says.
For example, Dr. Poma calls herself a stickler about the schedule. "Patience is not my virtue, so I want patients to know we respect their time. The practice staff and doctors have an instant message system to alert a doctor if a patient has been waiting for five minutes. At that point, an explanation is offered to the patient. With two of the four doctors working at a time in four exam lanes and an ancillary lane, keeping track of the schedule is an important task. Patients appreciate the prompt attention they receive, and they also appreciate being kept updated if there are any brief delays.
There's an important lesson in that. "Sometimes we focus on the patients who frustrate us…like the ones who complain or the ones
who aren't loyal enough to stay with us. But really, those are a drop in the bucket. If we really focus on the patients who make us happy, we end up providing a better level of service for all of our patients. We learn from them, and we enjoy ourselves," she says.
The staff at the practice is empowered through a philosophy Dr. Poma calls "the power of yes." "Just take care of the patient now, and we'll talk about it later. It makes staff members feel good if they can solve a problem and take care of the patient, and there's much
less knocking on my door to ask me questions that they are generally capable of solving." If an employee doesn't handle the situation
quite like she might have liked, she considers it a learning opportunity. Privately with the employee, if necessary, but more often at a
staff meeting, she and the staff can talk about ways to handle similar situations differently in the future. "We keep a small stack of Starbucks gift cards in our safe, and staff members are free to give those out as needed. Staff members report back if they hand out a gift card, and they're expected to explain what happened and why it happened. That allows us to fix any systemic problems and exceed
expectations for all of our patients."