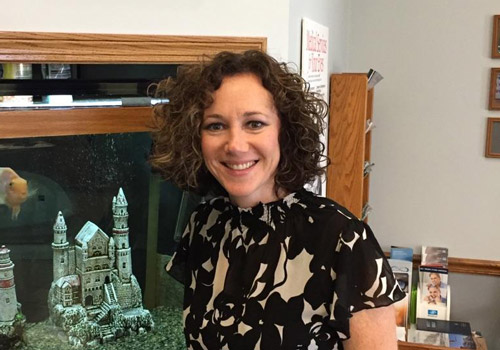 Tiffany Procaccini, OD, MS, began working part-time for Larry Hookway, OD, at Vision Source® Willard in Willard, Ohio, about five years ago. It was a great job, but she needed to work full time, and he couldn't offer it. So she found a position at another private practice, but as the years went by, she began to feel like she was ready to have more control over her career.
"I had kept in touch with Dr. Hookway, so I contacted him to say that if he was thinking about retiring, I'd be interested in taking
over his practice," she says. Her timing was actually perfect, as Dr. Hookway was thinking about exactly that. Her employer wanted a two-month notice, so she added one day a week at Dr. Hookway's practice to get a jumpstart on seeing how things run.
On March 1, 2017, she began working at the practice full time, and about five weeks later, on April 10, the two closed on the transfer of ownership. Since then, Dr. Hookway's been working for her one day a week as part of the transition.
"It was important to Dr. Hookway that this practice remained a Vision Source member practice. I didn't know what it was," she says. But a trip to The Exchange® in Nashville helped clarify for her what the network is and can do for her practice. In addition, she was able to see keynote speaker Barbara Corcoran, investor and Shark Tank star. "I got there early so that I could get a front-row seat," she says. Even before that meeting, which she says can be a little overwhelming as a first-time visitor, she had begun to realize the value of membership.
"In optometry school, we were told that being a private practice owner is amazing, but we weren't really told what to do once we got here. In the past six months, I've been learning so much about running a business. I didn't realize all that it entailed," she says. "The doctors in the Vision Source network have been so great. It's not like in a smaller community where doctors are worried about sharing information with competitors."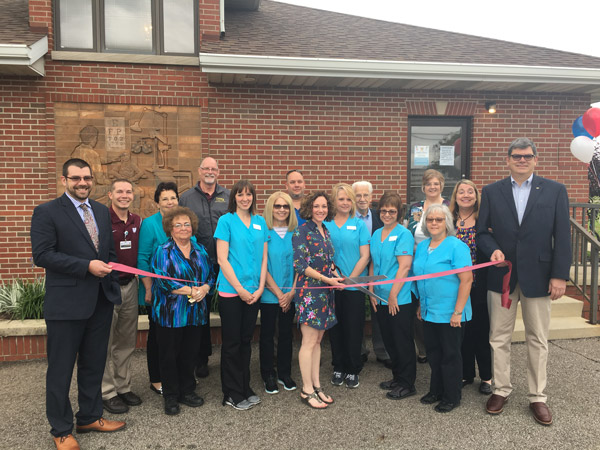 The experience that she is gaining now will help her toward her 2018 goal of approaching her business with more confidence. "I'm very lucky because this was a turnkey practice. The staff is steady and reliable; the equipment is up to date. I've been bringing in a few more frame lines, and I'd like to add more diagnostic technology, but I don't need to do that yet," she says.
She's still recovering a little from purchasing the practice, selling a house, buying another and moving her family with two young children to a new community. It's just close enough that her husband stayed within commuting distance of his job, so that's one bit of stability in what has otherwise been a year of big changes. "My goal for the short term is to prioritize and be less stressed," she says.
With two children at home, ages 3 and 4, it's a busy life. "I'm a Post-It Notes kind of person. I have them all over," she says, laughing. She wants to make the practice run efficiently so that it's an organized place and a great working environment for her and the staff.