As a recent appointee to the board of the American Association of Corporate Optometrists (AACO), Melonie Clemmons, OD, of Ellijay Eye Care and Wellness Center in Ellijay, Georgia, looks forward to the future and how she and her fellow board members can impact it.
Practicing at an independent practice location inside a Walmart, Dr. Clemmons knows the benefits of working with a corporate affiliation. "Doctors can build their own private practice inside their Walmart location if they invest the time and are committed," she says.
She approached her practice as a long-term investment in which she would reap the rewards of putting in the hard work.
NETWORK
She also sees the impact of being part of the AACO. "Building relationships with colleagues and discussing how they do things in their practice has been one of my biggest blessings. As an AACO member, I am surrounded by other optometrists with the same type of practice and goals. I've learned as much outside the classroom as I have inside the classroom through conversations I have had in between classes at AACO conferences," she says.
PLANS CHANGE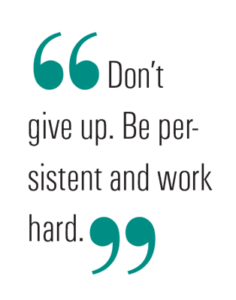 As a student at Southern College of Optometry, Dr. Clemmons had imagined she would probably head into a private practice setting, but she landed in a corporate-affiliated practice, where she was able to focus on patient care and contact lens fittings. "I was surprised the practice was so advanced and that it had retinal cameras. This was 23 years ago, and most practices didn't have this type of advanced instrumentation."
When she opened her first practice inside Walmart, she began connecting with other independent optometrists who had practices inside Walmart to learn tips and strategies to establish and grow her practice. She differentiated her practice by adding medical services and advanced instrumentation, and she grew her business to two offices.
LOOKING FORWARD
The AACO, which supports corporate optometrists and their practices, "gives its members the tools they need to be successful medically and financially," says Dr. Clemmons. "The AACO encourages corporate doctors to practice full-scope optometry and to embrace the medical model. This enables us to offer better care to our patients. For example, I decided to lease an Optos ultra-widefield retinal imaging system. It's such a wow factor for my patients and has enabled me to do more disease management. The AACO also supports its members by listening to concerns and facilitating communication with corporate partners when appropriate. The AACO truly understands the needs of corporate optometrists like no other industry organization."
Dr. Clemmons is vocal about her desire to help continue the great work of past board members. "I want to serve in areas that are needed, and I hope I will have the opportunity to assist in growing our relationship with the American Optometric Association and the individual state associations. I also want to be approachable and open to new ideas or concerns from our members. I want to make a difference."
ENJOYING THE JOURNEY
Walmart has also been helpful in supporting her career development. "Walmart leadership is open to communication. The more open the communication between the doctors and their corporate partner, usually the more successful everyone will be."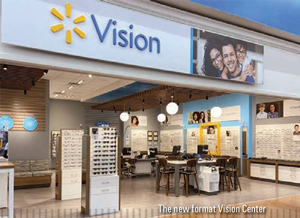 For example, some years ago, as her patient base was growing rapidly, she asked for another exam lane; Walmart complied. When she asked to paint her space to match her brand, Walmart supported her, allowing her to liven up her practice space using approved colors. She's preparing now to update the look and her branding again.
To independent practitioners starting out inside a Walmart location, Dr. Clemmons passes on advice that was given to her: "Don't give up. Be persistent and work hard. Don't be afraid to communicate with Walmart management. Share your needs and concerns so they can be addressed. Be respectfully vocal as well as considerate to their concerns." On a more personal note, she advises, "Make sure you have a work/life balance so you don't get burned out. Enjoy the journey."