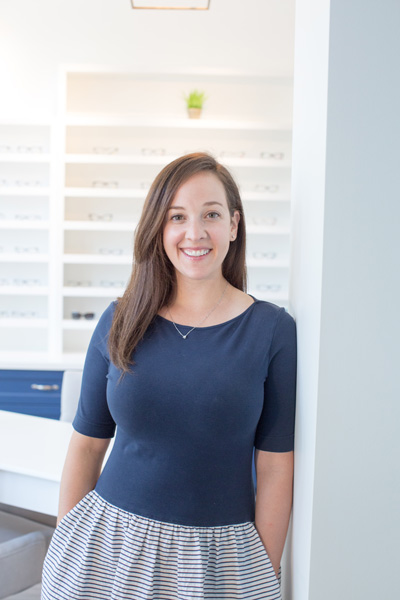 Jennifer Kohn, OD, knows the importance of consistent management and messaging as the human resources manager for the practice's 11 office locations of Moses EyeCare Centers. She's watched the practice evolve and grow over the 10 years she's been working as an OD in the family practice, which spans a 30-mile radius in northwest Indiana. "It's been a lot of work but pretty exciting as we purchased practices from retiring doctors and opened cold starts," she says.
When Dr. Kohn took on the role of restructuring office leadership, she decided to establish team leaders of specific departments instead of individual office managers for each office. There are six specific team leaders for optical, insurance, technicians, front desk, billing and call center. "They are in charge across all 11 locations for uniform message across all offices," she says. Loretta Eriks supervises these six individual team leaders. "Loretta is amazing, and always comes through," Dr. Kohn says. Eriks has been with the practice for more than 30 years so she truly understands the pulse of the practice.
Team leaders get together once a week to talk about how processes are running in each office and how they can work together to make changes happen. Many of the team leaders also hold an administrative role, but they are also each involved directly with patient in care in some aspect. "It's important that these leaders are not just sitting in a room but are out in the trenches to see what is and isn't working," Dr. Kohn says.
There's constant communication between team leaders and all of the members of their department team with one official meeting per month. Dr. Kohn had an electronic messaging system installed on all of their computers to make it easy to check in on task completion or to ask a question. Dr. Kohn says that having these systems in place has greatly reduced the growing pains as the practice continues to expand.