Shundale Mixon, OD, FAAO, FSLS, Diplomate ABO, started wearing glasses in second grade, and says visiting the eye doctor wasn't exactly a pleasant experience. "I remember the rooms feeling dark and gloomy," she says. "It frightened me more than getting shots!"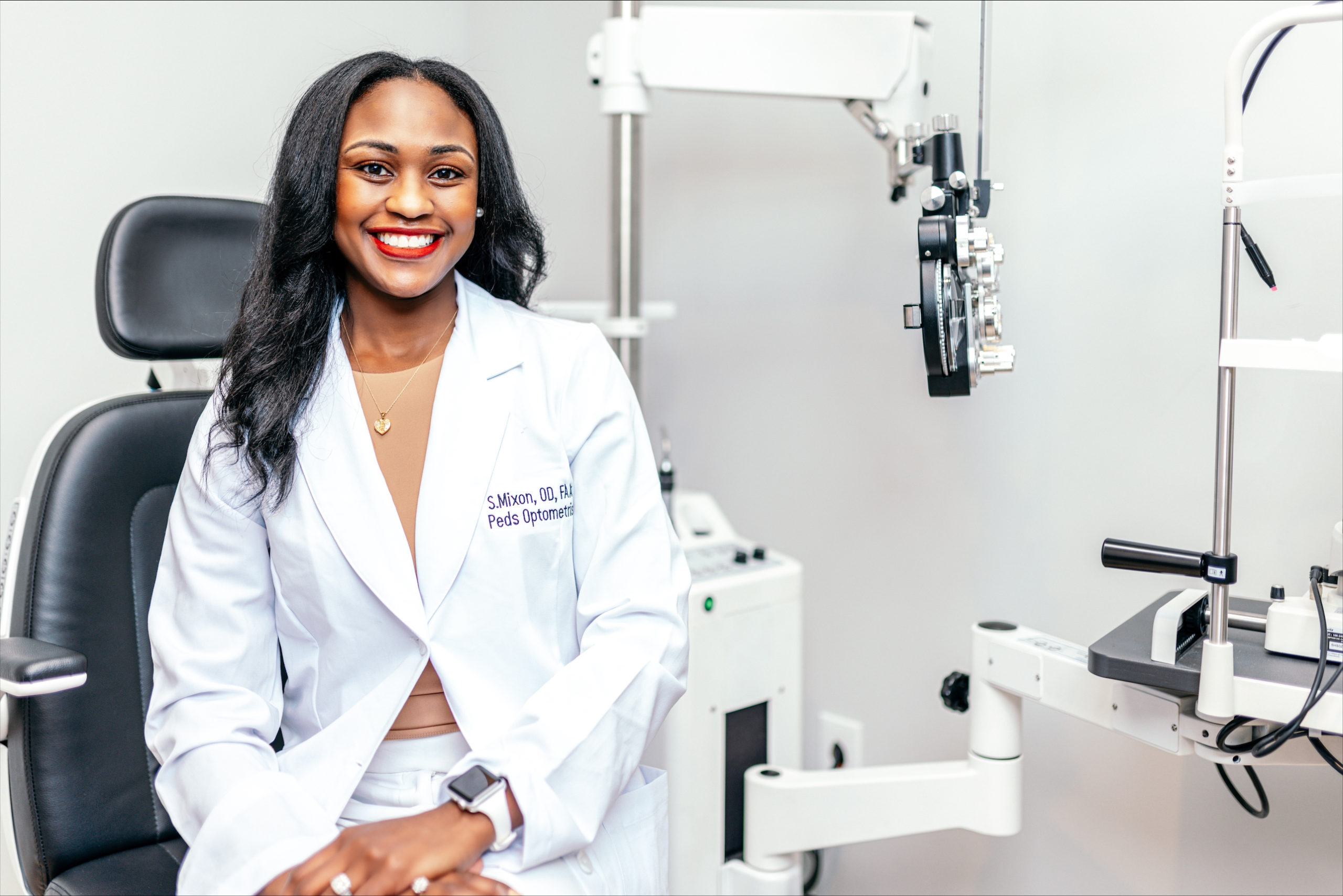 As she grew up and studied optometry herself, Dr. Mixon understood the necessity of dimming the lights for certain eye exams, but never grasped why any clinical coldness had to extend to the entirety of the practice.
Now, Dr. Mixon focuses on making her pediatric patients feel as comfortable as possible at her own practice, Gwinnett Pediatric & Adult Eye Center in Suwanee, Georgia. She started seeing patients in September 2022, with an official ribbon cutting on October 1.
Kids feel welcome, starting in the kid-designated waiting area, where a TV and a variety of games and toys keep them entertained while they wait. The practice features a calming color combination of green and taupe, giving the space a light and airy feel.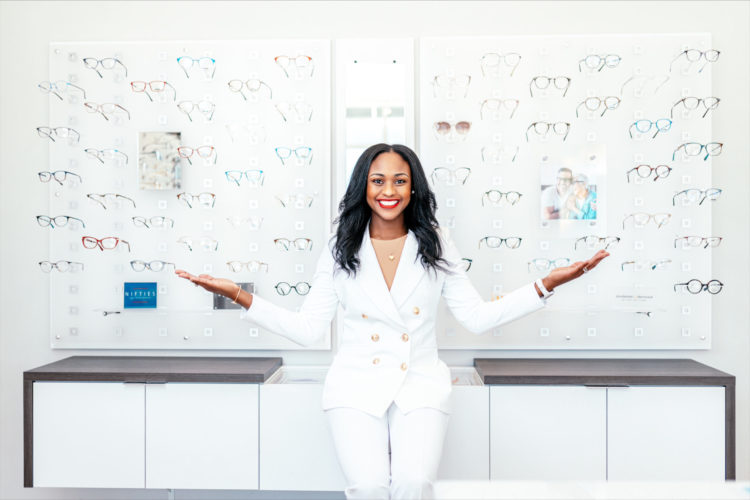 Dr. Mixon says she is lively from the moment she enters the room to get pediatric patients engaged and excited. She often does a "happy dance" with the kids before every exam. Each of her exam rooms also features a toy box to keep siblings busy, as well as a treasure box filled with toys that each young patient gets to pick from. Those receiving their first eye exam also get a special "certificate" to commemorate the event. "If you have to wear eyeglasses as a kid, that's fine," Dr. Mixon says, "but you don't have to dread the experience."
While Dr. Mixon is not a pediatric-only practice, she says she found a lack of kid-centered eye care in her experience as an eye care provider. She has always loved working with kids- she has two of her own- so she felt it was the perfect way to mix her passion with her practice. "I wanted to create a relaxed atmosphere for kids," she says. Plus, the space is within walking distance of an urgent care, a physical therapy office and a pediatric dental facility, so she can build her patient base and refer her patients to others as needed.
As a mother and eyeglasses-wearer, Dr. Mixon says she knew she could make a difference as a care provider who focuses on children. "You have to make them feel warm and welcome," she says. "I greet the child and ask the child questions first. It helps to make them feel like a 'big kid.'"
She says her husband, Kenneth Mixon, PhD, was "the best co-partner" throughout the design and opening process.  "He has been involved in every step," Dr. Mixon says.
Dr. Mixon notes that her journey to become a better care provider was kickstarted by losing her mother to COVID-19 in 2020. "Life is too short," Dr. Mixon says. "You only have one, so live it the best you can." She continues to do just that, and give kids a space of their own where they can receive the care they deserve in a way that best suits them.