By Laura Armstrong, OD, Alberta Eye Care, Portland, Oregon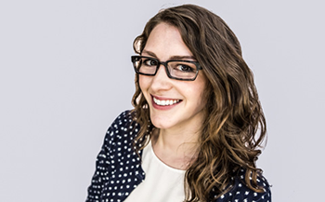 In Portland, green living is part of the culture. When I opened my practice in 2012, creating a business with a low environmental impact was important to me and my husband, James Armstrong, MBA, my business manager. Here's how we do it.
Go paperless. Having an electronic medical records system is one important step. We go further. We use laminated routing slips and forms for patients that can be wiped clean and reused. We offer patients coffee in mugs and, after their exams, patients are invited to have a glass of wine. That's served in a real glass. We have an energy-efficient dishwasher in the office.
Buy recycled paper. Avoiding all paper is nearly impossible, but we only purchase 100 percent recycled. This was we can print order forms or instructions to patients responsibly.
Set up recycling stations. Next to nearly every waste basket in the office, there's also a recycling container. We also have recycling containers in the reception area so patients who come in with a drink bottle or paper cup can recycle it.
Recycle more than paper, glass and cans. We let patients know that the blister packs for daily disposable contact lenses are recyclable. They're too small for curbside recycling, but I encourage patients to return their blister packs to our office, and I'll bring them to the recycling station. We also post signs about what can be recycled and where it goes: the recycling center or curbside pickup. I'll bring packing peanuts to the UPS store, compact fluorescent bulbs and batteries to IKEA or Best Buy. The city provides a website with an easy-to-use search function for recyclables.
Use energy-efficient lighting. Our large front windows let in a lot of natural light, but we use energy-saving lighting throughout the space and LED lighting in the optical displays.
Use reclaimed wood. All of the wood used in the displays, reception desk and optical furnishings are reclaimed wood. Each piece has a story and character, which makes the space warm and inviting.