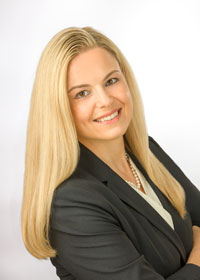 By Pamela Riedy, OD, National Vision, Inc., Chesterfield, Missouri
Why do people avoid—or simply not think of—scheduling an appointment to see their eye doctor? The most common reasons seem to be cost or they don't think they have a vision problem. I believe it's our duty as an industry to do all we can to change this way of thinking, which I think begins with our approach for encouraging regular visits and explaining why regular care is important when we have the patient in our exam room.
I've found that the following strategies are effective in identifying where I can help patients most and inspiring them to visit us more often—or for the first time.
1. Become a good listener. After introducing myself, and before starting any testing, I typically begin with asking my patients a few questions that help me get a pulse on their eye and overall health situation. These are questions I often ask.
• Are you noticing any changes in your vision?
• What are your cleaning, wear and replacement schedules of your contact lenses and cases?
• How are you doing with your eyeglasses/contacts from your last visit?
• Do you have any questions or concerns?
2. Look for key signs. When you meet a patient that hasn't been seen by an eye doctor in a while, here are a few signs I keep an eye out for:
• Family history of systemic and eye disease
• Medications with ocular side effects
• Activities where protective goggles or sunglasses should be worn
3. Make the time. I've found the best way to show my patients that I value them is by making time to educate them. It only takes seconds to remind a patient about risks and proper use, but those seconds can make a huge impact on his or her eye health—as well as the yearly return rate. Taking the time to learn from each and every patient is not only a learning experience for you but it also gives you the ability to educate and inform future patients, preventing lapses in eye care.
4. Create customer service programs that encourage yearly visits. For example, the National Vision brand where I work, America's Best Contacts & Eyeglasses, encourages contact lens patients to return yearly by offering an Eyecare Club that patients can participate in. The club membership gives them free exams for the life of your membership and 10 percent off of contacts, eyeglasses and accessories, which promotes proper replacement and follow-up care. It's very successful in bringing people back in to see us.
5. Extend your philanthropic efforts and public education. Many practices and businesses partner with organizations like Prevent Blindness America and Think About Your Eyes to raise public awareness of the importance of eye care. Community outreach efforts are an effective way for educating more people everywhere about the importance of making time to go see their eye doctor.