The 2020 Women's Leadership Conference took place as a virtual event inside the Academy at Home and was a huge success! ODs from a variety of practice and professional settings  joined us for three nights of focused panel conversations, Quick Takes, Me-Minutes and insightful messages from our sponsors. Download our full post-event report.
Women In Optometry is providing you with access to all of the content from the 2020 Women's Leadership Conference. Enjoy browsing these great resources via the posts linked on this page.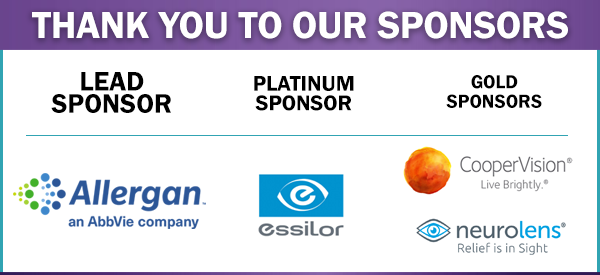 Sponsor Messages
We're thankful to our sponsors for sharing these powerful messages from your colleagues and patients whose lives who have been impacted by these products or services. Watch them here. 

Welcome
AAO Immediate Past President Dr. Barbara Caffery welcomed attendees to the three-day Women's Leadership Conference. See her message here.

Keynote Presentation
Keynote speaker Shemeka Brathwaite is a peak performance strategist who provided a high-energy message on shifting from a worried, overwhelmed and worn-out perspective to delivering a Wow factor that exceeds service expectations. Following the keynote, three ODs share how Shemeka's message impacted them and can be applied to the daily life of optometrists. Listen to Shemeka and their reactions here. 

Conference Conversations
In these panel discussions, optometric leaders provided insights, recommendations, shared experiences, tips and much more. These panel discussions are a wealth of information; there are so many good ideas in here that you're going to want to take notes!
Workforce & Demographic Update – Includes The State of Women In Optometry 2020 special report!
What Are You Worth? (Self-Advocacy & Negotiating)
Making the Undiscussable Discussable (Communication)
Secrets of Our Success: Women Leaders Divulge the Most Powerful Skills for Advancement (Business Leadership)
Workplace Well-Being: Creating a Productive and Positive Culture (Practice Culture/Staffing)
View all the conference conversations here.


Introducing WO Quick Takes
In each of these WO quick takes, one doctor dives deeply into a timely, relevant key topic.
    The Medically Oriented Practice with Dr. Pam Lowe
   Adding an Associate with Dr. Tammy Vo
   Exponential Expansion with Dr. Hannah Cho
   Financial Freedom with Dr. Monica Johnsonbaugh
   Mentoring Matters with Dr. Camille Cohen
   Catch your Walking Scripts with Dr. Brianna Rhue
View these compelling videos here.

Taking Care of You
In today's changing climate, it is especially important to take care of yourself—enabling you to take care of your practice and family as well. This special feature shares work/life balance strategies just for you! View more here.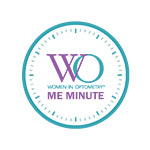 Me-Minutes
What would a conference be without shared experiences and a bit of fun and chance to connect? Enjoy these great Me-Minutes as colleagues share what keeps them grounded.  Join the fun here.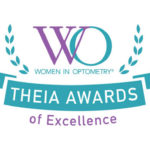 2020 Theia Awards of Excellence
Celebrate the 2020 Theia Winners as they receive their awards and browse through to see past winners as well. Click here for the Theia Awards.

| | |
| --- | --- |
| | Thank you to the American Academy of Optometry for inviting Women In Optometry to be a part of Academy at Home. |