A PASSION FOR PROBLEM-SOLVING • We Love Eyes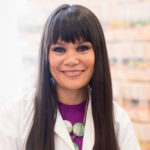 On her second date with the man who would become her husband, Tanya Gill, OD, says she told him that she always wanted to invent something.
That dream coincided with an incident when a patient came to Dr. Gill, extremely unhappy with her current contact lenses. Dr. Gill found a problem with the patient's story: it wasn't the lenses, it was the amount of makeup buildup on them. When the patient expressed how difficult it was to find a makeup remover that met her demands: vegan, cruelty-free, perfume-free, gluten-free and the like, Dr. Gill promised to find her a solution. Read more. [Don't miss the exclusive WO promo code.]
BEAUTY ON THE INSIDE • HEKA Clean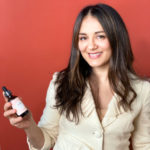 After years of being asked for recommendations from patients, Mila Ioussifova, OD, decided to come up with her own solution for clean makeup. When she officially launched her HEKA Clean products to the public in late 2019, she joined the ranks of several other female optometrists and optometry-supporting companies who have created similar products—especially to serve their dry eye patients. Read more.
STEP AWAY FROM THE OLD MASCARA TUBE • Eyes Are The Story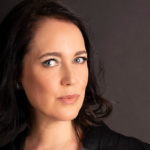 In her quest to translate the science of ocular surface disease to layman-speak in 2002, Amy Gallant Sullivan, executive director and co-creator of the Tear Film & Ocular Surface Society (TFOS), got curious. "I wondered how the use of cosmetics could affect the surface of the eye." After discovering that major cosmetic companies weren't eye-friendly, she decided to make the products herself. The end result: Eyes Are The Story, "Beauty Rooted in Eye Science." Read more.
OUT OF FRUSTRATION AND HEART TO SEARVE, HEYEDRATE IS BORN • Eye Love
By Jenna Zigler, OD, FAAO, Co-founder of Eye Love—Five years ago, my husband and I started Eye Love while running two optometry practices. While we were doing well seeing patients every day, we wanted to be able to more easily afford our eye care mission trips we enjoyed participating in each year. We began looking at the products we sold to our patients and wondering, "Why can't we formulate something similar, under our own brand?" Read more.