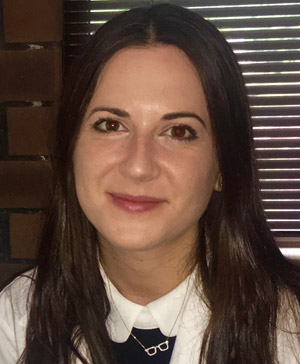 Conversations regarding the latest cosmetic eye products are becoming commonplace in the optometric exam room. These conversations are important relationship builders so I find myself constantly researching the products and regimens patients are using in order to provide the best medically-oriented advice that I can. I am fortunate at my practice to have Briana Dietrich—an ophthalmic technician and professional makeup artist. We are a unique team for educating patients.
Our collaboration started after a discussion of makeup removal and eye cream products. Although I had been recommending oil-free and hypoallergenic products to my patients, my patients continued to inquire about natural oils like coconut oil and olive oil. After researching the topic, I was pleasantly surprised by the potential anti-inflammatory, antioxidant, and even immune-modulatory effects of certain natural oils. It was at that point Briana and I began discussing some of the popular beauty products and composed a list of our own recommendations.
We decided that the two most important factors were (1) which oil (if any) is utilized and (2) the method and location of application. In our opinion, oil-free products are ideal but are often not an option. Patients should steer clear of mineral oil (petroleum-based) products in favor of coconut or olive oil products. These are less likely to clog pores and glands and less likely to promote infection. These products should be applied conservatively: only a dime-sized amount needs to be applied along the lower orbital rim. It will be absorbed as the product is warmed by the skin. Some common mistakes include applying these products too close to the lower lid margin along the lash line and on the upper lid.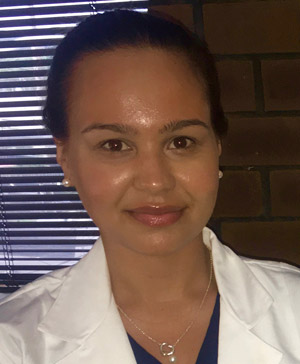 As we treat the ocular surface—whether it be for dry eye, with RESTASIS or Xiidra, or chronic blepharitis, with Retaine or OCuSOFT wipes—it is important to consider which cosmetic products are being used and where they are being applied since these products can affect our outcomes. It is our responsibility to be aware of the latest products in order to best advise patients and in order to assist them in achieving an appropriate balance between cosmesis and ocular health.
As an optometrist, I enjoy collaborating with experts inside and outside the medical profession to develop the best recommendations and treatment plans for my patients. I appreciate the opportunity to work with Briana. Likewise, I know my patients are grateful for the integrated care that we are able to offer.
Dr. Kalberer attended the SUNY College of Optometry and completed her residency at the Northport VAMC. She now practices at New York Ophthalmology in Hicksville and Manhasset on Long Island, New York. Dietrich is an ophthalmic technician at the practice and has experience as a makeup artist for Sephora, Givenchy and Hourglass Cosmetics.