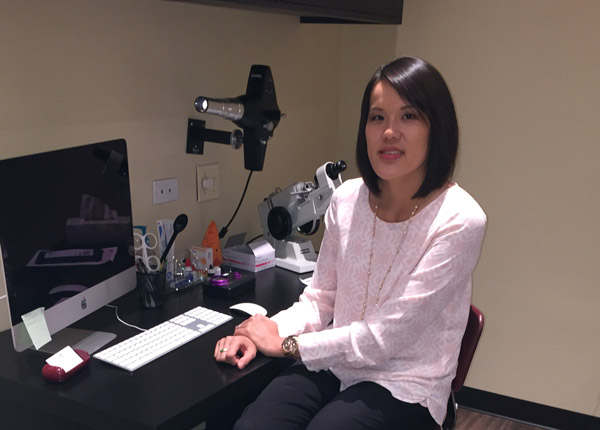 In November 2014, Lydia Liu, OD, was pregnant with her second child and had to take a medical leave from the private practice where she had been working for five years. During her leave, she heard about an optical being sold in her hometown of Park Ridge, Illinois. "It was a great opportunity, but I was pregnant and wondering, 'What am I thinking?'" she says, laughing.
The location was ideal. She had grown up in town, and her parents were still nearby. They watched her one young child already during the day so she knew she could easily pop over to check on them after her second was born.

In January 2015, Dr. Liu was one of several candidates to meet with the optician owner of Sarena Optical. The optician notified her in March, a month before her daughter was due, that he would sell her the business. Where other candidates had talked about gutting the building to change the space, Dr. Liu wanted to build on the roots of the 60-year-old business. "I didn't want people to come in and see such a different look that they were scared. I wanted to give it a woman's touch," she says. Dr. Liu adds that she's thankful to her husband who helped her through the negotiating discussions.
Just a month after her daughter was born, Dr. Liu came on board two days a week in May to get a feel for the practice. The optician owner stayed around to help until she had hired her first full-time staff member. "He was very accommodating and easy to work with, and he made the process go very smoothly," Dr. Liu says.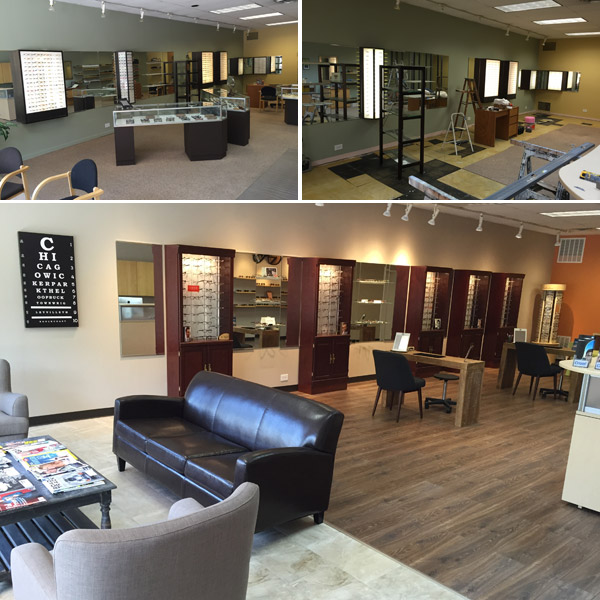 Dr. Liu closed the office for two weeks during the transition to Sarena Eyecare for a renovation and remodel. Her family was a tremendous help with replacing the floor and painting, and her husband did all of the electrical work. The previous owner didn't have a pretesting area, so Dr. Liu had her contractor build a separate room to accommodate technology for visual field testing and a retinal camera. She kept the space with its original one exam lane, but she says that there is space for a second if patient volume grows to require it.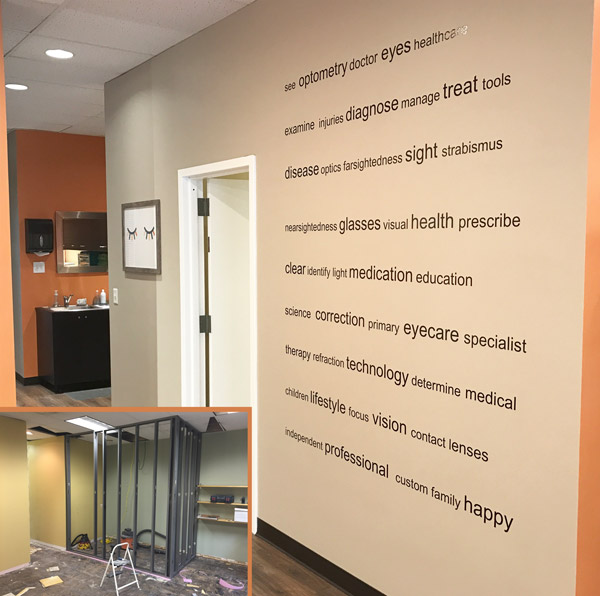 The former owner had a large lab space in the back of the space where he cut his own lenses. She planned to continue that, but with managed care plan requirements and the busy pace, she instead converted it to office space, a meeting room and a place for optical repairs. Some of the lab equipment remains, so it's there, if needed. She was also able to expand her storage capacity for contact lenses, and switching from paper charts to electronic health records also added some newfound space.
A new awning out front reflects the practice's new name and logo. Dr. Liu worked with a designer on her new branding, sharing her vision and allowing the artistic expert to create the final design in her color scheme.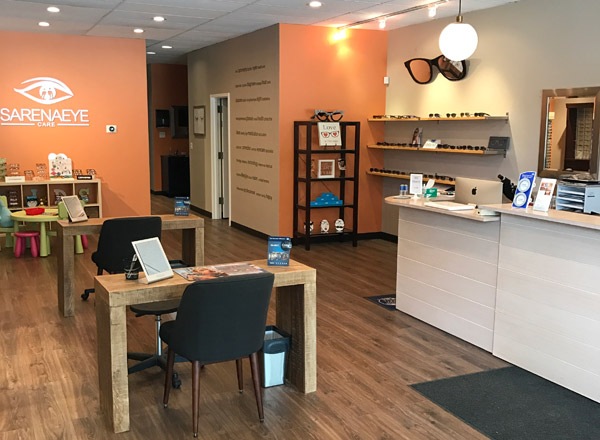 Patients coming into the updated optical say that the new custom displays and tables make it feel like a living room. The vast majority, about 90 percent, of optical offerings are from independent frame companies, giving it a boutique style. She's always looking for new and exciting companies to partner with, such as 141 Eyewear, based out of Portland, Oregon, and owned by a husband and wife. 141 Eyewear donates a pair of prescription eyewear to a person in need for each purchase made of its frames. Dr. Liu is looking for ways to provide this eyewear to children in need in her community, and she's also working with her lab to see if she can get ophthalmic lenses donated, as well. "Going above and beyond in terms of customer service will help us stand out," she says.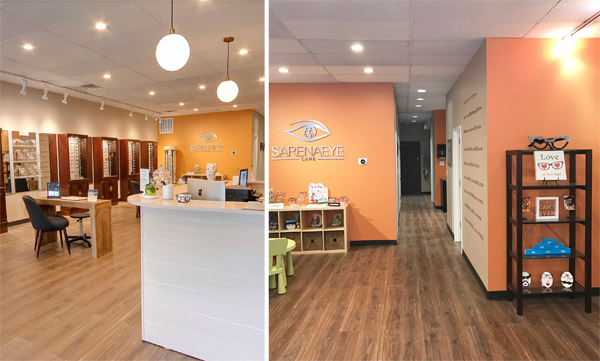 Although she purchased the business, Dr. Liu says that in many ways it was like a cold start building the patient base. An OD had been working there previously just two days a week, but it was not his primary focus. She's done some social media marketing but heavily focuses on education and technology to create a wonderful experience that generates word-of-mouth referrals. She's offering convenient, online appointment scheduling. The practice is open every day except Wednesdays and Sundays.
Dr. Liu sees a heavier implementation of medical eye care in the future of the practice with a focus on dry eye, glaucoma and macular degeneration care, and she already has a great co-management relationship with local MDs.
Now as a practice owner for two years, she's fully a part of the community. "I'm running into old classmates and neighbors, and it's really nice to see people I grew up with," she says. "My goal was to have my own practice where I could practice the way I want to and balance time with my family. It's not easy, but it's rewarding."