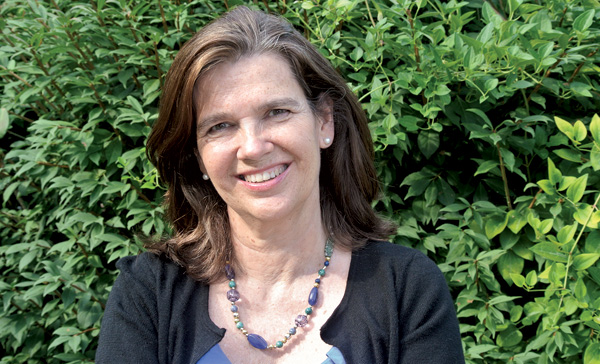 By Marjolijn Bijlefeld, WO Managing Editor
When I was growing up, a folk-art plaque on the kitchen wall reminded me daily: Bloom where you are planted. I generally agree
with the sentiment. With the right soil with the right nutrients and a little attention, a flowering plant should be able to flourish.
Many of the articles in our March issue of Women In Optometry (WO) are about the bloomers: women who have found their mission in providing eye care services to the underserved or those who have crafted their practice settings to be ideal to them and their patients.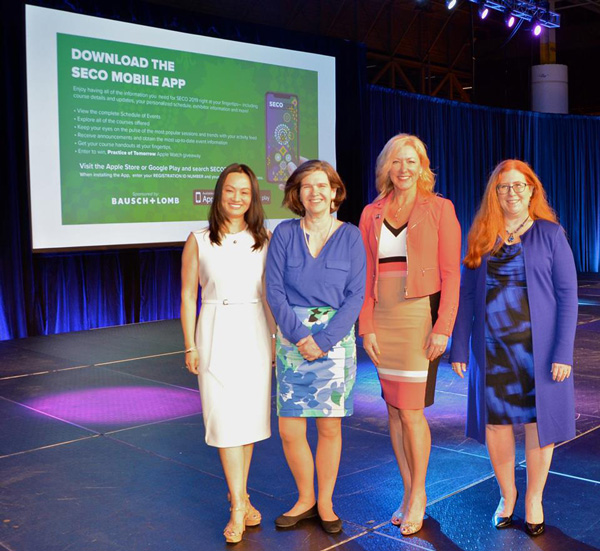 To carry the plant analogy a little further, though, not all women ODs are in the right conditions all of the time. In those cases, a little repotting, pruning or fertilizing might be necessary. At a symposium dinner at SECO, following a great presentation by HOYA on the importance of sunwear, we were able to explore this idea. Three current or former WO board members—Barbara Horn, OD; Bridgitte Shen Lee, OD; and Carey Patrick, OD—participated in our panel discussion, Finding the Right Fit. Each of these women came to optometry and her role in it via a different path, which took its unique twists and turns. In other words, they adapted the environment so that they could bloom.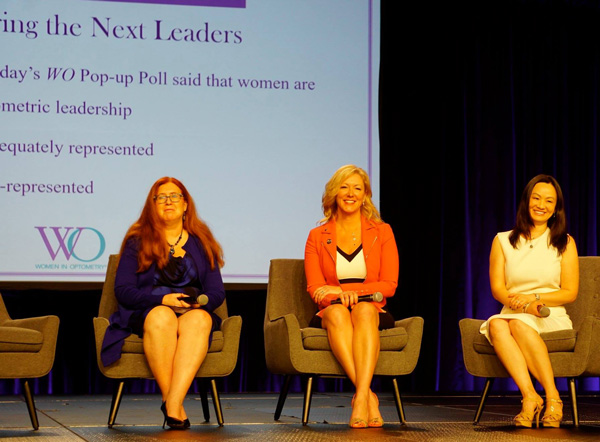 It's not easy. All three emphatically agreed that prioritizing what they were willing and unwilling to compromise, building their personal support system and surrounding themselves with a great team have been essential. Click here to read more about the SECO event, covered by our friends at Review of Optometric Business.
It's also a journey. As life and professional circumstances change, the 2019 plan may not be identical to the 2020 or the 2025 plan. The goals may remain the same, but the path changes. Other times, circumstances might require a rewrite of the original plan. Even then, having long-term goals and tending to them can help guide decisions. And sometimes, we need to call on our inner superhero to muscle through the frustrations, obstacles or surprises that pop up.
So let's do that together. I'm thrilled to announce that WO will be sponsoring its first annual Women In Optometry Leadership Conference—Flex Your Superpowers—on Wed., June 19, at the University of Missouri-St. Louis College of Optometry. Based on WO
readers' input, we'll be creating a program around the three challenges that many ODs say they face: finding balance in their professional and personal lives, negotiating from a position of strength and making their own self-care a priority. We hope that you'll join us for a four-hour session, including an exciting keynote speaker, a networking lunch, stimulating conversations and workshops. WO will offer shuttle buses from the UMSL campus to and from host hotels at Optometry's Meeting.
You'll be reading much more about Flex Your Superpowers very soon. Please mark the date and plan to be there. Your participation makes WO events special. We are excited to have the time to spend together as we tackle various ways to help you live your best life—personally and professionally—now and into the future.