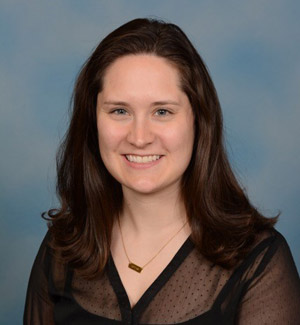 By Liz Frontino, 3rd year student at Southern College of Optometry
As a member of the women's club Gamma Omicron, I truly enjoy the events where women ODs come in to share their stories about their career choices and strategies for a satisfying career and home life. Even as I'm waiting for the results of my boards, I'm already thinking ahead to my career, where work/life balance is going to be an important factor. Perhaps because I'm engaged to a member of the military and anticipating several years of regular moves, I want to be able to engage in the profession in a fulfilling way, even if the practice settings where I'll be working might be relatively short-term.
Hearing the stories from those of you who have wandered a similar path are encouraging and exciting. It makes me feel like this career I've chosen will provide the kind of flexibility I had hoped it would. In fact, I went into optometry thinking exactly that. After earning my undergraduate degree in biology, I returned to my hometown of Brookville, Pennsylvania, where I worked for two years as a technician in a large MD/OD clinic. I had initially thought I'd apply to medical school, but I soon began to sense that the ODs had a more relaxed lifestyle and more engaging patient interaction than the surgeons did.
One day, one of my bosses handed me a copy of Women In Optometry, and I began following the print and web stories, finding affirmation in many of those stories about women who found their niche nicely in this profession.
That's important to many of us as we work through the grueling pace of optometry school. I suspect that hearing from other members of the OD community will be just as important as my career progresses and new choices or options present themselves. I may not follow your path precisely, but I can learn something from it anyway.
So to all of you who have shared your stories, through Women In Optometry, through networking events at optometry schools or through any kind of networking opportunity, thank you.