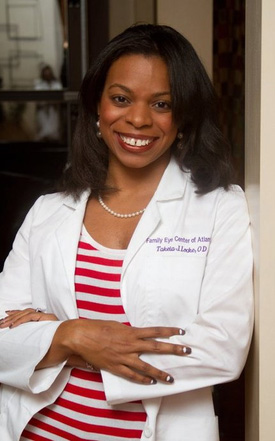 When Takeia Locke, OD, was just 8 years old, a Janet Jackson poster was next to a poster of an eye chart. "I knew I couldn't see well, so I studied it," she says. She felt ready to pass the test at the eye doctor's office but didn't realize her mistake until she got there. "I only memorized up to the 20/50 line," she says. She was prescribed eyeglasses for her -4.00D
prescription, and the experience reinforced her career path.
After working in an OD's office during high school, she graduated from Nova Southeastern University College of Optometry and followed that up with a split residency in primary care and pediatrics. "I felt I needed both skills," she says. Fast forward to 2011, when Dr. Locke opened her Atlanta, Georgia, practice cold, specializing in vision therapy, pediatrics and the special needs population. "Some weeks, I barely see any adults, but it's a true family practice," she says.
Her life and her competitive position in the community became a little more complex in 2014; her son was born and a new practice was opening across the street. "I began to think that I didn't have the energy to do this anymore. I spent about one week being depressed about my options, and then I realized that I needed to do more marketing—but I also needed someone else to manage it."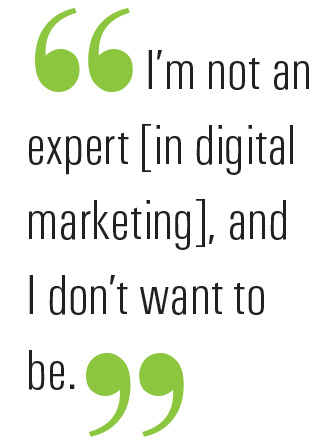 She talked with EyeCarePro representatives, and the fit felt right. "I'm an introvert, but I knew I needed to be out in front of people. So EyeCarePro manages the social media and website in consultation with me," she says. The representatives have gotten to know her style and have done the market research to know what kind of posts resonate with the patients and fit with her practice style.
"They've made it comfortable for me even to do videos, but mostly they know my market and which ZIP codes I need to reach out to for my target demographics," she says. She meets with EyeCarePro at least every other month. If she doesn't share news with the company, a representative will reach out and prompt her with some ideas—new equipment, photos of the staff, new
frames. "They're very responsive. If I have an idea at midnight and I send it via email, within the next few days, they'll have something for me to approve to add to the website," she says. The result is continued growth and the certainty of high placement
in search engines. For her to figure out how to manage that herself would be too difficult.
"For a time, we were trying to do our own Google Adwords and search engine optimization, but it was like chasing my own tail. I'm not an expert, and I don't want to be," she says. In the past few years, she has seen her website and social media do more to attract new patients than she would have thought possible. "There are a lot of people in this city, but the competition is fierce. I know that my social media presence and website are bringing in referrals; even word-of-mouth referrals are strengthened when a potential patient looks me up and reads other reviews."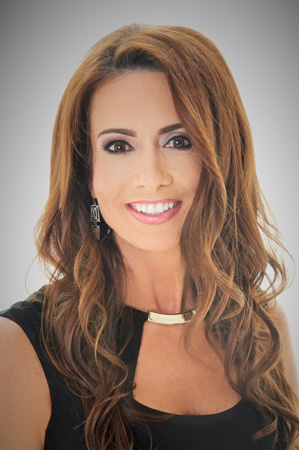 Deborah Moon, OD, of Lakeside Vision Optical in Plano, Texas, purchased an existing practice in 2004. It was terrific to have that built-in clientele, but it's also important to reach out to more patients, especially as she was investing in the
practice. "I've expanded the office two times, and three years ago, we remodeled into a 5,000-square-foot space with eight exam lanes and all new modern instrumentation."
It's a busy primary care, contact lens and medical practice, but patients might not know that if they come in for only one of those services. "We have a fabulous optical boutique with beautiful frames," but by leveraging her social media presence, she can ensure that those people who are interested in new eyewear can also learn about her other services.
She became one of EyeCarePro's first clients around 2004, soon after acquiring the practice. "I didn't have the skills to design a website, but I used the template EyeCarePro provided." As the practice and demands on her time grew, she was happy to hand over more of the control to EyeCarePro, and when she determined to increase her social media presence, she handed that over, too.
This shift allows her to focus on her patient care and activities that she can control more comfortably. "About 90 percent of our new patients say they find us on a Google search," she says. "That impression we make online is too important." When a new doctor joins her in practice this summer, be certain that the arrival will be featured prominently on the practice's online presence.