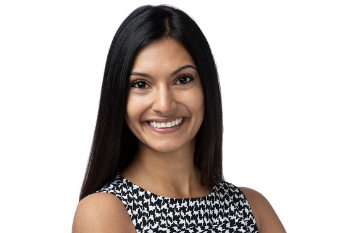 By Nadia Virani, OD, Chief Clinical Officer | EVP Eyecare — and sommelier
In the world of wine, every bottle holds a story, a connection to the land and the artistry of its makers. I have a love and fascination for wine, as it's a harmonious blend of my appreciation for intricate narratives, my passion for craftsmanship and my profound belief in the power of connections.
Through studying and sharing wines with you all, I find myself in a realm that satisfies both my intellectual curiosity and my appreciation for the beauty of life's simplest pleasures.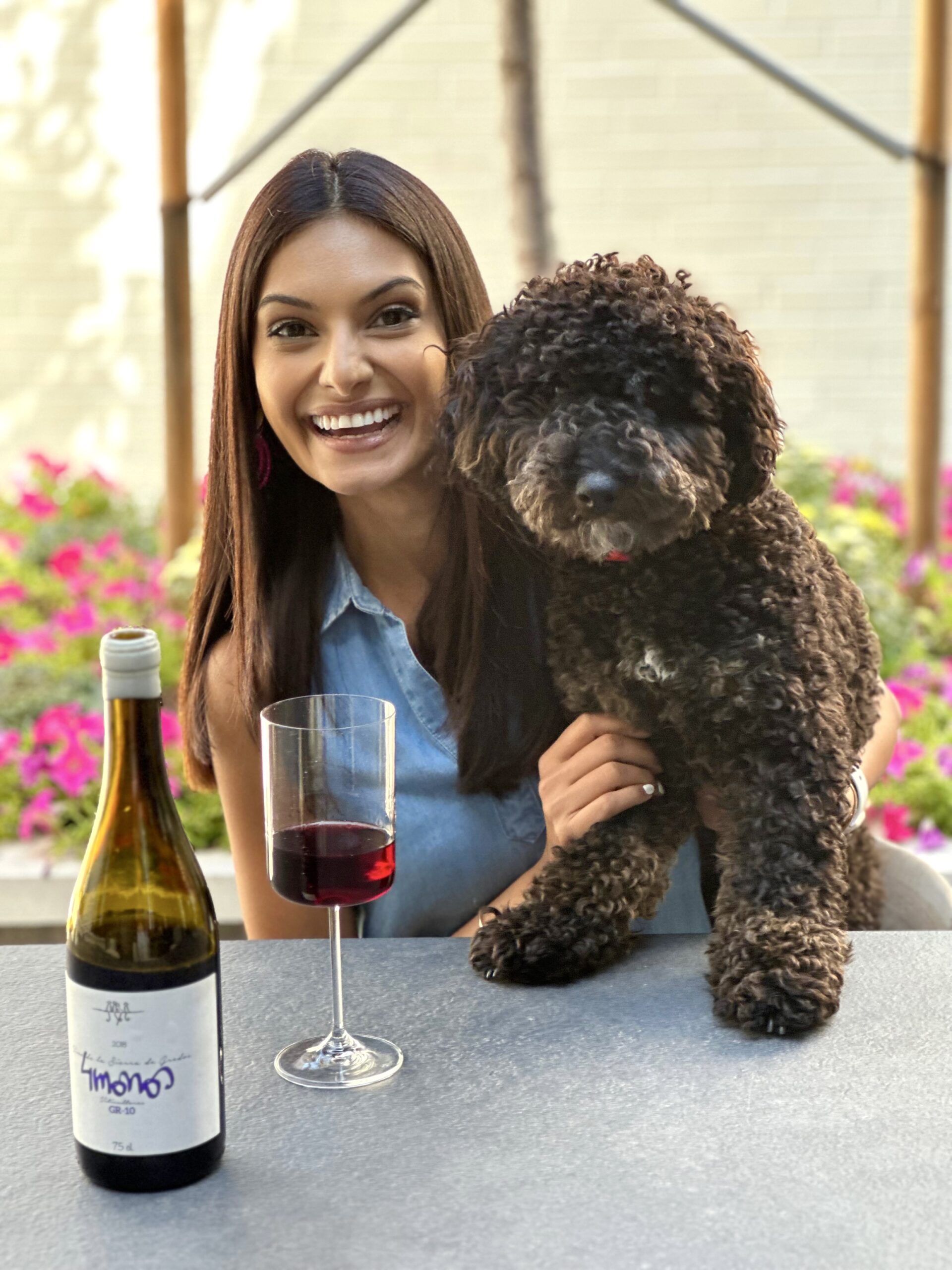 Today's find: 4 Monos, GR-10 Tinto
As the summer heat begins to subside, this wine emerges as the perfect companion. It is the celebration of four friends who embarked on a journey of discovery, friendship and winemaking. As I explored the grafting of this exceptional wine, it also unveiled its potential in fostering timeless bonds. This concept resonates deeply with our community, who, like the wine's creators, understand the value of lasting connections.
The name "4 Monos" translates directly to "4 Monkeys". This is a nod to the four individuals who united in their love for the Sierra de Gredos mountains, in central Spain, and transformed that friendship into a journey of viticultural exploration. The name together with the label's depiction of four monkeys becomes a visual representation that reflects this unity and represents their camaraderie and shared aspiration to create wines that tell stories, bridge connections and delight senses.
Their story began on a hike, a testament to the unexpected encounters that shape our lives. The unconventional meeting eventually led to a deep-rooted partnership, marked by a commitment to organic farming and a desire to showcase the unique beauty of the Sierra de Gredos through their wines.
MAKING THE WINE
The process of creating the GR-10 Tinto is a dance between nature and technique. Grapes from various parts of central Spain (about 50 miles west of Madrid) – Cadalso de los Vidrios, San Martin de Valdeiglesias, and Cenicientos- are brought together in this vibrant Spanish blend. 50% whole cluster and 50% destemmed grapes are cold macerated, extracting the very soul of the granitic soils that characterize the region. The wild yeast fermentation, lasting up to 40 days, adds a layer of complexity. The wine matures for 9 months in used barrels of different sizes, harmonizing the flavors and textures to create a symphony of taste.
WINE PAIRINGS
Pairing this wine with the right dishes can enhance the overall tasting experience, bringing out the wines unique flavors and characteristics. Here are a few pairing suggestions to consider:
Spanish Tapas: The versatility of this wine makes it an excellent companion for a selection of Spanish tapas. Try pairing it with dishes like patatas bravas, chorizo, olives, or jamon. Mediterranean cuisine also mirrors the elements found in the region so would harmonize well with the wine's fruitiness and acidity.
Roasted Meats: This wine has very gentle tannins, which makes it a great match for roasted meats like grilled lamb chops. The earthy tones of the wine complement the savory notes of this dishes well.
Vegetarian Dishes: This wine's youthful vibrancy makes it a great partner for grilled vegetables such as bell peppers, zucchini, and asparagus. The wine's acidity can highlight the smokey flavors of the grilled veggies.
To our group of doctors who appreciate the intricacies of wine and the complexities of human health, it's worth noting the potential benefits of this wine- specifically its potential role in ocular health. The antioxidants present in red wine, including resveratrol, may contribute to protecting retinal cells from oxidative stress. According to some studies, this may potentially reduce the risk of age-related macular degeneration. However, as with all health matters, moderation is key. Responsible wine consumption holds the key to positive outcomes.
A TRIBUTE TO FRIENDSHIP
The 4 Monos GR-10 Tinto is more than a wine; it's a tribute to the friendships that shape our lives, the terroir that defines our experiences, and the timeless connections that bridge past, present, and future. As we raise a glass of this remarkable red, let us remember the four friends who turned their shared passion into a legacy of exceptional winemaking. May this wine inspire us to treasure the friendships we make, savor the moments we share and embrace the journey that lies ahead, just as the creators of 4 Monos did when they embarked on their remarkable adventure.
Cheers!
Nadia
Missed previous installments of Dr. Virani's wine recommendations?
Read the story about how and why Dr. Virani became a wine sommelier here.
Read Dr. Virani's wine fun facts here.
Looking for a romantic, date-night wine? Read Dr. Virani's choice here.
A white burgundy is a perfect après-ski wine. Read about Dr. Virani's choice here.
A delicious tempranillo  is a great way to welcome the warm days of spring. Here's Dr. Virani's recommendation.
A cabernet sauvignon that is nearly a meal in itself. Read her recommendation here.
Read why summer, optometry and Riojas are a heavenly combination here.
Sangria recipe? Yes, please. Look here.
An entrepreneur expands interest into wine-making – deliciously. Read the story here.
A cabernet sauvignon to warm the heart. Read her recommendation here.