Take a look at this Q&A with Parveen Jaglan, OD.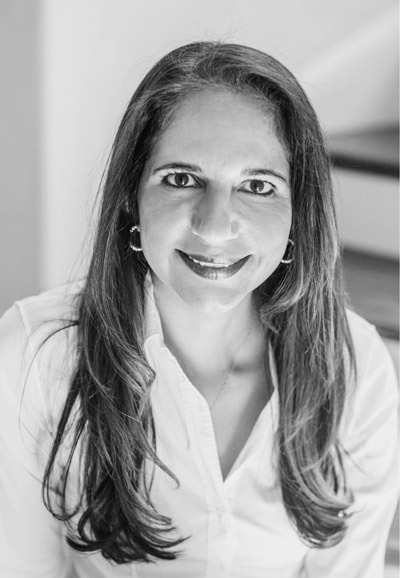 What made you want to become an optometrist?
I knew early on that I wanted to be in a career in healthcare, and I decided I wanted to be an optometrist in high school. Many of my older cousins were in residencies for medicine and as a teen, I observed their lifestyles when I was in high school. I wanted to be a doctor but wanted a career that could give me life balance. At the same time, my vision was getting blurry and I went for my first eye exam. My optometrist was amazing, and it solidified that this was the path for me. While in high school I wrote to the AOA requested the curriculum for pre-optometry and school options. I went to Ferris State for undergrad and was able to get early admission (in three years) to the New England College of Optometry. I have never regretted my decision.
As a successful woman in the industry, what professional story or advice would you offer to other women just starting out in their careers?
I would advise that it is important to find a mentor early on. Work for others, spend a couple of years working in a different type of practice modality and learn from everyone in the field – including those at the front desk, sales, optical departments. This experience is invaluable when one decides to either start a practice or take over a practice. This part of the business is also something that is not a strong focus in Optometry school. You will save a lot of time, anxiety, and money in private practice if you spend your first years learning all aspects of practices in the real world. If you work somewhere and have downtime from seeing patients, ask how the first desk bills, ask how the optician troubleshoots issues, etc.
When you started considering an exit strategy for your practice, what were your top priorities for a partner/the process?
The most important part was knowing who the lead people were that would spearhead the new entity. I wanted to partner with people who were like-minded—medically-focused, and who had a reputation about caring for our field. I also didn't want anything that was going to be too corporate. I knew I wanted to continue to work and it was important to me to keep the legacy of the practice I worked so hard in making successful.
How would you describe the process of becoming a Keplr Vision practice? How has your life changed? How have the lives of your staff changed?
The process of becoming Keplr Vision was very smooth and fast. I think from my offer to closing was three weeks. They were pretty straightforward—they seek out for successful practices and I was looking to reduce my administration stress. It has changed my life. I feel I get the best of all worlds. I am still practicing in the same "private practice" environment that I had created but now I don't have to deal with the inventory, staff, and billing issues that are the stressful part of any private practice. My staff has to run a couple more reports than before, but they are enjoying having medical and retirement benefits. We all feel part of something bigger, with more resources and a bigger network to assist us.
It has been an amazing transition for me. I now love seeing my patients even more than I did before because I don't have the other stresses to contend with.