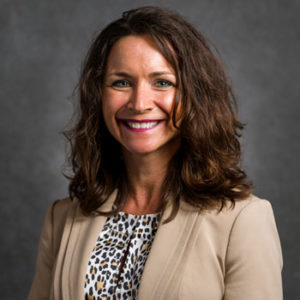 When Monica Brown, OD, purchased Baymeadows Vision Center in Jacksonville, Florida, one of the two exam rooms had a TRS refraction system from Marco, while the second had a manual phoropter. "I kept the manual for a while because I do a lot of orthoptics, and I was comfortable with the process. I didn't know if the TRS would do it as well." Dr. Brown earned a master's degree in orthoptics before attending optometry school.
However, the more she worked with the TRS system, the more she learned that she could use it for prism and binocular testing, as well as, if not better than, the manual system. Nearly three years after she bought the practice, she converted her second lane to include a TRS system, too.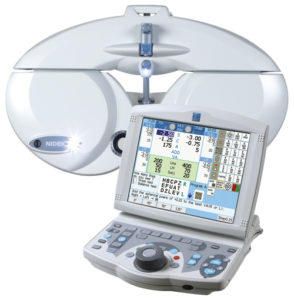 She has found that adding the second automated refraction system helped her improve her efficiency, in large part because it allows her to look over other pretesting data and enter information into the chart from the patient's history. "Patients have the wow factor while they're going through this very easy refraction, and I am minutes ahead in my data collection and entry," she says.
During her practice remodel in October, she also added the TruVue viewing system. "It's a digital screen, and the clarity is unbelievable."
For the past year, the added efficiency and speed, as well as the increased sales that result from using this system, "have been a godsend. Patients love seeing how clearly they would see with new eyeglasses. Even if it's just an axis change, many patients can see the difference. And when I show them, saying, 'Here's how you could see with today's new prescription,' the majority say, 'I want that.'"
PHYSICAL DISTANCE
Even as restrictions on physical distancing are lifted in some settings, providers and patients still expect and want some physical distance in a medical setting. "With the TRS, I'm not right there in the patient's face for the whole exam. I'm at my desk; they're in the chair. I barely have to get behind the slit lamp with the data I'm able to obtain now."
OPD INSIGHTS
Adding the OPD-Scan III into the workup room routine has saved her even more time. The technicians run the process, and with the push of a button, that information is transferred to the exam lane. "I can show patients an unusual topography or tear film deficiency. It provides us with a quick and understandable explanation for why we might not get the vision to 20/20," she says. Regularly, it saves her time because the OPD-Scan shows her a higher order aberration or other data point that will impact the final prescription. "I can explain to patients why, no matter how much we tweak the prescription, we are not going to be able to achieve 20/20," she says.
For patients with tear film deficiency, however, she can also help them understand why compliance with a dry eye regimen she provides can help address their comfort and vision. Plus, on subsequent visits, she can compare the results from the most recent OPD-Scan.
Having the data on hand can help her describe her patient's visual symptoms sometimes even before they do. "I might say, 'Is this what you see at night?' They are surprised and often tell me that I'm describing their exact experience," another "wow" experience for those patients.
By staying current with technology, she meets the goals of her mission statement: to provide each and every patient a lifetime of healthy vision through superior comprehensive eye care thereby enhancing their quality of life.
Ergonomic Benefits
Dr. Monica Brown wants to avoid the physical pains that some ODs experience, so she has incorporated ergonomic features like a stand-up desk when she remodeled the practice. Her Marco TRS refraction system has also been helpful. "I can operate the console, and I don't have to reach my arms up. I try to keep my elbows at my side as much as possible," she says.