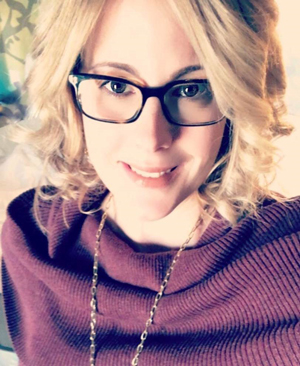 When Kirsten Albrecht, OD, and her husband, Marty Albrecht, moved to Charlotte, North Carolina, in 2002, she began to look for an employed position. "I had not envisioned myself owning my own practice," she says. Yet in January 2003, she was offered a chance to buy a practice and did. For years, there was steady and manageable growth. She didn't take a salary the first few years she was open; her husband's work allowed her to plow her resources back into the practice.
Six years after she opened the practice, the couple was preparing for the birth of their first child. Dr. Albrecht hired an associate, Catie Earl, OD. In 2010, MDs with an internal medicine group encouraged her to open a practice in their building to provide convenient eye care for their patients with diabetes. "It was fun to open and plan a practice from scratch," Dr. Albrecht recalls. But a month after that practice opened in 2011, she learned she was pregnant with twins. "I have always been career-driven—but the stress of owning one practice alone kept me busy," she recalls, "and the idea of having two practices with three young children was overwhelming."
That's about the time when she caught up with Morey Sheffer, OD, of MyEyeDr., who told her about the organization's foray into North Carolina. "The model was kind of an unknown in the area at that point," she says, but she spent time meeting some of the principals and decided it was the best option for her, especially when her associate said she wasn't ready to take over the practice ownership.
Trading control for less stress
Before Dr. Albrecht said yes, however, she said no three times. "I was a little concerned about giving up control of my practice, but I also realized that the company had the resources to come in and quickly take the stress off my plate. Another independent practitioner
might not have been able to do that," she says.
Dr. Albrecht merged her two locations into the MyEyeDr. brand in November 2013. The shift was new for all parties, as Dr. Albrecht's practices were highly medical and, before entering North Carolina, the model was focused more on refractive and routine care. "The company listened to what those of us who were former business owners had to say, and the company has learned how to integrate a greater variety of offices," she says.
Her input into those discussions led to an offer about eight months later to become the organization's director of acquisitions for professional services. She can attest to how much or how little an office changes when it becomes part of the MyEyeDr. brand. "The goal is the staff and the doctor, if he or she is interested—essentially the DNA of the office—stays the same. Other than the logo and the computer systems, the practices don't outwardly change," she says. The background logistics and operations, as well as functions such as billing and HR, are moved to the company's home offices.
One size never fits all
"My integrations took place when we were under 50 total locations, and now we have more than 370," Dr. Albrecht says. "It's hard to find two that have been identical, and we've learned a lot as an organization along the way, which we are proud of." Some have been retail-oriented practices, while others have been in rural areas where the optometrist is considered a true primary eye care provider for a variety of conditions. "I enjoy making the process work to fit that particular practice," she says.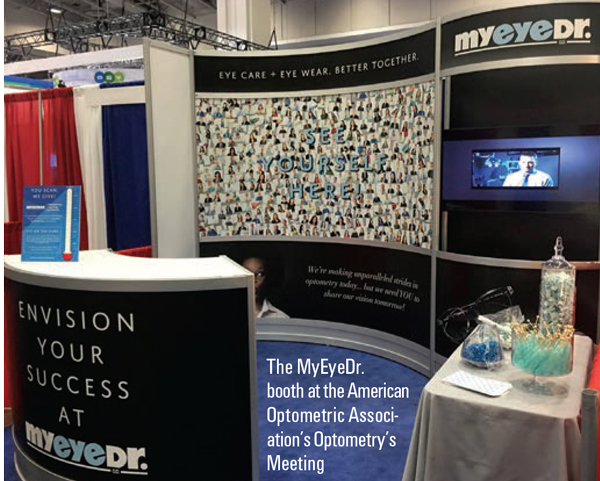 Typically, an OD who sells a practice stays on for at least three-to-five years after the transition, with many staying longer. Dr. Albrecht's former associate, Dr. Earl, was able to stay on with MyEyeDr. even after her family moved, an option she wouldn't have had with a solo practice.
Dr. Albrecht enjoys talking with young ODs, many of whom have a mountain of debt and can't foresee taking on more, to show them how the model has a range of locations and different levels of medical care. "I love making sure that the practice is a good fit and that the practitioner is a good fit for the location."