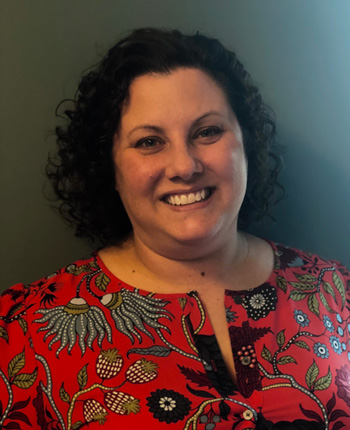 Deanna Paul-Blanc, OD, accepted her first role within National Vision, Inc.'s Doctor of Optometry network at an
America's Best Contacts & Eyeglasses location because the initial job she took after graduation from Indiana University School of Optometry was not the right fit. "I needed something immediately," she says, and National Vision offered her a position opening a new America's Best store in Peoria, Illinois, in 2009. "I loved it. I loved the company's culture, and I was able to focus on patient care," she says. "It was so much more than a paycheck."
In 2011, she moved to Cleveland, Ohio, and was able to continue her practice in the National Vision network as she joined Buckeye State Optometry Associates, PC, an independent optometric practice with multiple offices within America's Best stores in Ohio. Two years later, she became the Area Doctor for the practice and began mentoring and onboarding new ODs. After four years in Ohio,
Dr. Paul-Blanc and her husband decided they were ready for something different in their lives. She wanted a climate that would allow
her to be outside more reliably year-round with their children.
Soon, Dr. Paul-Blanc learned that America's Best was expanding to Tennessee. When she was contacted by a recruiter for the physician practice opening offices within those America's Best locations, Nashville Regional Eye Care, PC, about the need for an Area Doctor to help new ODs acclimate to the setting, she jumped at the opportunity.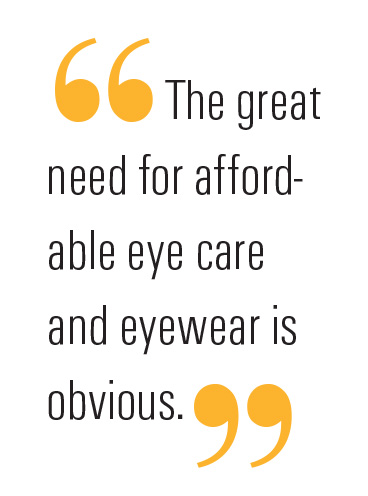 In the nearly two years since America's Best and Nashville Regional Eye Care have come into the state, the growth has been
phenomenal, she says. There are now 16 offices in Tennessee, and she continues as Area Doctor for the middle and eastern part of the state. "We've gone from brand new to very successful in a short period of time. I'm so proud of the doctors here who embrace the culture. We all believe that everyone deserves to see their best to live their best," she says.
Moving into a brand new territory can be unsettling. "Any time that you begin a new venture, you hope it's going to take off.
In Tennessee, the great need for affordable eye care and eyewear is obvious. We've seen patients return for their second annual exams who are so happy with their care and their eyeglasses," she says. For many of these patients, the visit to one of the America's Best locations is the first visit ever to an eye care provider. "Eyeglasses and eye care aren't a luxury; they're a necessity. I'm grateful that we are here to make that feasible for people," she says.
In addition to market growth, the National Vision network has also been experiencing other signs of growth. For example, in addition to other state-of-the-art equipment, all Nashville Regional Eye Care offices have retinal imaging instrumentation, and—somewhat to Dr. Paul-Blanc's surprise—patients are willing to pay for it. She works primarily in the Murfreesboro, Tennessee, location, and "even though many patients come here because of the low price, they see the value in having these images and tests done. They're impressed by the technology available," she says. Those images expand the educational element of the exam.
She also appreciates that her practice allows her to choose whether to offer an image as an essential part of an exam for a
patient who cannot or will not pay for one. "If I suspect that a patient is developing diabetic retinopathy, those images can be so important. Not only can I use those to establish the referral to another provider, but I can show the patient what I'm seeing and emphasize the importance of taking control of the disease," she says.
The practice also expanded the number of insurances it accepts. It recently signed on with Davis Vision, "and on the first day, we
had three times as many patients." If the managed vision care allowance is bringing patients in, that opens the door to getting them
additional medical help, if necessary. Making sure that patients connect with the right provider for their needs is Dr. Paul-Blanc's goal, and she's proud that her practice and the America's Best locations in Tennessee are helping her achieve that.