Financial education comes early and often at many optometry schools. Southern College of Optometry (SCO) starts with a webinar on financial aid and debt management in the winter for the following year's incoming students, says Cindy Garner, director of financial aid at SCO. She is also on hand during orientation to answer questions.
Students also receive "a debt analysis report each year, which shows them their debt so far and what their monthly payments would
be." At several college-wide events throughout the year, students are provided with updated reports and access to financial aid counselors.
Third-year students meet with the financial aid office before choosing their extern sites so that they fully understand the financial implications of that choice. And graduating students attend a mandatory financial aid exit counseling during their three-day return to campus. "We speak about repayment options," she says. "They are given an individual exit binder that includes a debt analysis report; expected monthly payment; loan servicer information and how to contact the loan servicer; a report with each loan, interest rate and servicer; and information about Income Driven Repayment, forbearance, consequences of default and Public Service Loan Forgiveness." It takes Garner about a month to put all of this information together.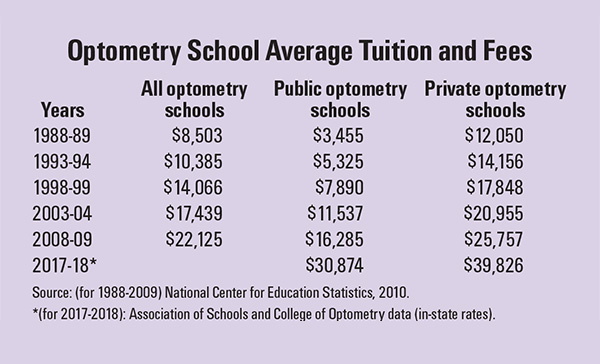 ---
---
Read more from this cover package