Nearly 90 percent of the respondents to the latest Women In Optometry Pop-up Poll say that they're seeing an increase in patients with symptoms of seasonal ocular allergies.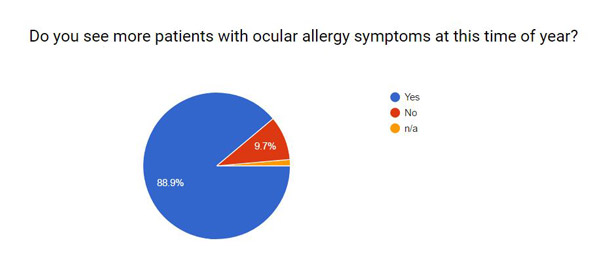 Most respondents to the poll (75 percent) said that they provide advice or a prescription to patients as part of the office visit. Nearly half, or 43 percent, said that they do code and bill ocular allergy visits as medical visits, and 21 percent said that they schedule these patients for a follow-up visit.
Eye care practitioners responding to the poll said they most often provided a prescription for an Rx medication (74 percent), followed closely by an OTC medication recommendation (70 percent). About one-in-five recommended a homeopathic or natural option.
Nearly 80 percent of the respondents said that they were women ODs.
Thumbnail image courtesy of Pixabay