Changing Social Dynamics
While a majority of respondents (55 percent) to a recent Women In Optometry Pop-up Poll said that they do not provide a gender-neutral option on their patient health forms 45 percent said that they either do, are planning to or ask no gender-based questions on their patient forms.
When it comes to asking questions about gender on employee forms, more employers seem to be leaving that question off, with 35 percent of respondents noting there is no gender-based question on the employment form.
Familiarity with alternatives to traditional gender-based pronouns was split, with just more than one-third of respondents saying that they either bring it up or wait for the patient to do so.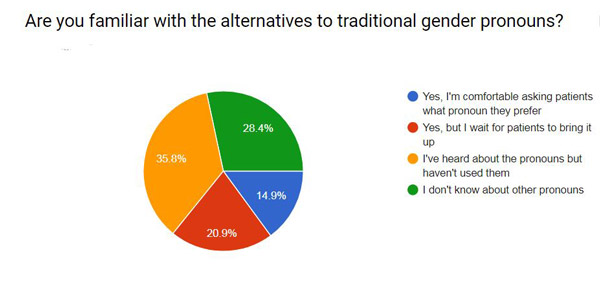 Sixty-six percent of the respondents said they were female ODs; 22 percent said they were male ODs and one percent identified as an X OD. The remainder works in the profession but are not ODs.
One commenter noted that knowing biological gender is important. "In some ocular and general health conditions, gender increases risk. For that reason, it is necessary to capture gender information on health forms." Most of the other comments were dismissive of the concept or the poll, but WO will be interested in seeing in a few years whether these numbers change, indicating social change that impacts practice procedures—or not.