Women In Optometry is pleased to recognize these members of the top ten graduates in the class of 2019 from Western University of Health Sciences College of Optometry who have elected to be included in this announcement. Congratulations on this achievement, as you take your first steps in your new careers.
Eugene Cheung, OD, of Oxnard, California, will complete a residency in ocular disease at the Walla Walla Veterans Affair in Washington after graduation.
Joshua Clark Dalley, OD, of Inkom, Idaho, plans to work in Southern California, with a goal of having his own primary care private practice within 5-7 years.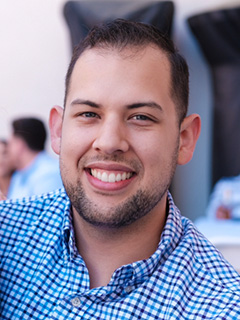 David Hernandez, OD, of Palos Verdes, California, will join his father in private practice in Huntington Park, California.
Courtney Mika Hongo, OD, of Los Angeles, California, will start a residency in Primary Care with the VA San Diego Healthcare System.
Malalai Sultani, OD, of Calgary, Alberta, will return to Canada to practice in her hometown and looks forward to being an advocate for health and wellness.
Khushpreet Tung, OD, of Vancouver, British Columbia, will be getting married and moving to Penticton, British Columbia, where she will practice her love for optometry.
Click here for the 2019 annual report on top graduates from Women In Optometry, which features the top or tied-top graduates from each school and college of optometry.