Women In Optometry (WO) presented its second annual Theia awards recognizing women ODs for excellence in the categories of leadership, mentorship, and innovation during the American Academy of Optometry on Oct. 12, 2017. More than 130 people nominated women ODs for these awards; the WO professional advisory board voted on the final selection.
The Theia Awards for Excellence are named for the Greek goddess of vision or sight Theia. Each of the individual awards is named for a trailblazing woman optometrist.
Millicent L. Knight, OD, FAAO, FAARM, of Jacksonville, Florida, was honored with the Dr. D. Elva Cooper Award for Leadership. Dr. Knight is vice president of professional affairs for North America at Johnson & Johnson Vision. She's been an advocate for the profession since she was a student. She's been a leader equally as long. Her nominator called her a pioneer both while she was in practice and in her role at JJV where she encourages leadership and advocacy in ODs ad others in the profession.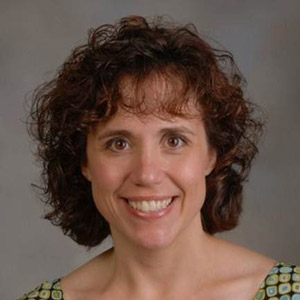 Christine W. Sindt, OD, FAAO, from the University of Iowa, was honored with the Dr. Gertrude Stanton Award for Innovation. Dr. Sindt is the inventor and founder of the EyePrint Prosthetics Custom Impression Scleral Lens technology. Frustrated by being unable to fit patients with lenses that didn't match the shape of their eyes, she developed an impression compound that is safe for use on the eye. She and her partner, manufacturer Keith Parker, have created, funded and gotten though FDA approval a system in which a virtual eye model is created from the impression, and a contact lens, specific to that shape of that eye, is created. Her nominator said, "Few women—or men—have the perseverance and vision to see an innovation through a rigorous FDA process, but Dr. Sindt is not just any woman. This wife, mother, doctor, teacher, and inventor is a force for good and a role model for all."
Etty Bitton, OD, MSc, FAAO, of the University of Montreal, was recognized with the Dr. Mae Booth-Jones Award for Mentorship. One nominator, a current student wrote, "She aspires in us greatness. She builds and molds us to realize and reach our full potentials as future doctors." A colleague who nominated her wrote, "Whether through a long telephone conversation or a personal visit, she is ready to listen to our problems and offer help through advice or action. She always expresses a genuine desire to help others reach their goals and aspirations. She is a true mentor."
In the spirit of women helping each other, encouraging each other and learning from each other, the 2017 Theia awards were presented by this year's winners by 2016 Theia award winners.
About the Awards:
Dr. D. Elva Cooper Award for Leadership and Advocacy: In 1911, before women had the right to vote, D. Elva Cooper stepped in to lead the national Congress of the AOA, after the male president and vice president were unable to attend the meeting. D. Elva Cooper of Bradford, Pennsylvania, the second vice president of the AOA, was next in line to be presiding officer. It didn't go well. A petition was circulate to ask her to step down. She wouldn't and apparently gained control—and recognition for her efforts—of a chaotic meeting.
The Dr. Mae Booth-Jones Award for Mentoring and Education: In 1920, Dr. Mae-Booth-Jones became the first female president of an optometry school, the Washington School of Optometry in Spokane, Washington.
The Dr. Gertrude Stanton Award for Innovation: Nearly 120 years ago, Dr. Gertrude Stanton of Minneapolis, Minnesota, took one of the most innovative steps in the history of the profession. She became the first licensed woman optometrist in the country.