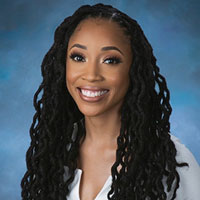 Trenisha Smith, OD, says that she's always wanted to have her own eyewear brand that truly resonated with her hometown. "As a student, I never saw myself as a business person, and I pushed back the idea of creating my own brand out of my own fears," she recalls. However, after her graduation from Nova Southeastern University College of Optometry in 2020, she started turning her ideas into a reality. Caicos Vision officially launched in April 2021.
She incorporates Turks and Caicos into her eyewear styles through the color and material choices. Caicos Vision has a variety of vibrant colored frames and its eyewear cases are all hand-made with pure bamboo wood. "I really wanted people to feel like they are taking a little bit of vacation home with them," she says.
Her favorite style is the "Jess" sunglasses. "It is perfect for someone who likes a bold yet classic look. The gold trimming adds a stylish yet stunning finish to the sunglasses, thus making it perfect to elevate any outfit." It is available in blue and brown.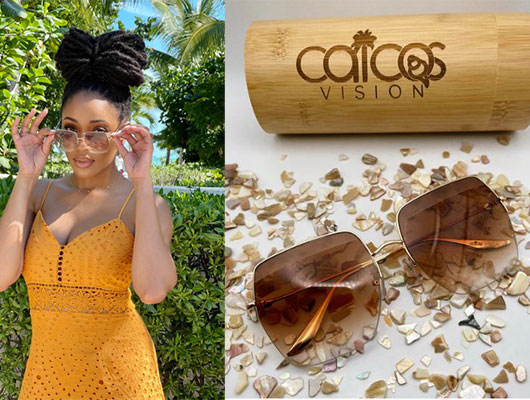 Dr. Smith hopes to branch out to include more men's and children eyewear in the next year. She envisions Caicos Vision eyewear being launched into stores and opticals nationally in the future.
Dr. Smith says that optometry has always been her number one career choice. "I have always had an affinity for eyes and their significance in daily life," she says. "There were moments that I was daunted by the time it would take to achieve, but I never let that keep me down. " When she was a child living in Turks and Caicos, there were no local optometrists and her parents would bring her to the U.S. for my annual eye exam. "I became immensely fascinated with the entire process from the equipment to the atmosphere and, ultimately, the kindness of the doctor. Optometry creates multi-faceted individuals, and I am honored to be apart of such a prestigious community." Dr. Smith currently works with MyEyeDr in Winter Haven, Florida.
Caicos Vision Eyewear is available for direct-to-consumer sales via the shop link below.
CONNECT WITH CAICOS VISION EYEWEAR.
SHOP. | INSTAGRAM.