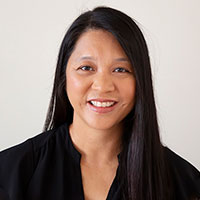 NOTE: New mugs are now live in the shop!
Christie Cerwinka, OD, of Lilburn, Georgia, has pursued pottery as a creative outlet for the past decade. "I took my first class when my twin boys were in preschool. It meant I also got to play in the mud for a couple of hours a week," she recalls. "I enjoyed the friendships I made in class even when I didn't make anything functional to take home."
Over the years, she says that her sons were having a difficult time when emptying the dishwasher because they couldn't find places for all of the bowls and mugs that she made. "They kept telling me that I couldn't keep everything," so she started giving things to friends and neighbors, basically anyone who mentioned that they liked her pottery.
"I like to leave items around town labeled as 'free art' in hopes of bringing joy to others." Some of her bowls go to Empty Bowls, which raises money to help local food charities. "I opened the shop as a way to continue making pottery; I still struggle with wanting to keep everything."
Dr. Cerwinka's designs incorporate bright and fun colors: colors that remind her of being on vacation, in nature or that bring joy. She enjoys experimenting with new shapes, glazes and colors. She started making mugs with eyeglasses and eyelashes because she love everything with glasses and lashes and wanted to share them with others.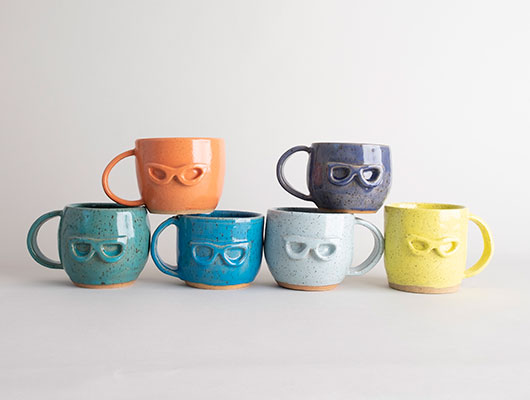 She says that her dad's loss of vision in one eye and reduced vision in the other was always a huge part of our lives lead her to want to help others by treating visual anomalies and to maintain their independence after visual loss or with reduced vision. "My parents would travel to Houston (4.5 hours away) several times a year to see his retinal specialist after multiple unsuccessful procedures in our hometown," she recalls. "I saw how it impacted his life every day but also how it didn't stop him from doing most things but in a modified way."
NOTE: Pictured designs may not currently be available. Dr. Cerwinka products her ceramics in small batches, so if you see something you like, grab it before it sells out! 
CONNECT WITH CERWINKA CERAMICS.
SHOP. | INSTAGRAM.