Your lifestyle choices are messing with your eye health! The cosmetics that you (and your patients!) use on and around your eyes, including your hygiene, anti-aging and beauty routines, are wreaking havoc on the ocular surface and compromising your treatments.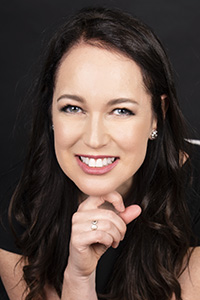 Many cosmetics and skincare can include ingredients that aren't eye friendly, from retinols, to salicylic acid and tea tree oil… even nasties like parabens, phenoxyethanol and even benzalkonium chloride. Not Èyes Are The Story!
Bringing more awareness to the impact cosmetic products have on our eye health is a key driver behind Èyes Are The Story, and the catalyst for creator Amy Gallant Sullivan, CEO and founder, ÈSSIRI Labs. With endorsement and support from vision health leaders and ECPs around the world, Sullivan launched Èyes Are The Story in 2020 during the global pandemic. Since launch, she has received authorization to sell in more than 30 countries and Èyes Are The Story products are already available in 9 countries!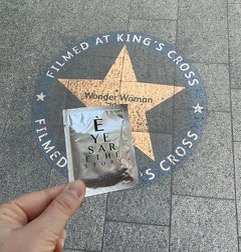 Èyes Are The Story is the world's first brand of optocosmetics and skincare clinically proven and specifically formulated for those with sensitive eyes and skin, dry eyes, and contact lens wearers. The portfolio includes eye-safe skincare and color cosmetics. The Èyes Are The Story products can be used in-clinic and added to patient protocols.
Sullivan recommends that clinics begin "The Story" by integrating Èyes Are The Story into daily routines, as color cosmetics should not be applied on dirty or untreated eyelids. Check out these three steps and products below that you can introduce to patients.
3 STEPS TO EYE-SAFE SKINCARE
Èyes Are The Story Towelettes: Developed for ocular hygiene, these towelettes gently remove makeup and refresh strained & tired eye without leaving deposits of tissue fibers or greasy residue. Tip: Great to remove ultrasound gel post-IPL!
Èyes Are The Story Facial Cleanser: Packed with a potent cocktail of antioxidants & phytonutrients, our cleanser multitasks synergistically to revitalize stressed skin without stripping the skin barrier. Safe for sensitive eyes and skin, dry eyes, and contact lens users.
Èyes Are The Story Eye Serum: Revitalizing bio-botanical serum quenches the delicate peri-orbital skin's daily thirst for hydration and replenishment. Safe for the delicate eye area, dry eyes, and contact lens users. Tip: Great to apply post-IPL treatment!
Learn more via the SHOP link below, and read blog entries from ODs and others about the ocular health and beauty. All products are available for clinic retail and can be prescribed in a patient's FSA/HSA.
Note: Please visit the private portal for ECPs to learn more about wholesale and prescription opportunities.
CONNECT WITH ÈYES ARE THE STORY.
SHOP. | INSTAGRAM.