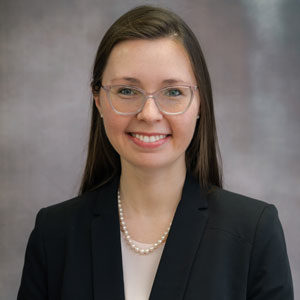 When Megan Taylor, OD, FAAO, was a clinical assistant professor at The Ohio State University College of Optometry, a colleague mentioned that he had been working on a project with EyeMedsNow, and the group was looking for some help with the website. "I was still fresh out of my residency; ocular disease was my passion. Once I found out what the website was hoping to become, I was very interested," she says.
EyeMedsNow is a software platform designed to streamline informed decision-making at the point of care by allowing eye care professionals and their staff to access concise medication information for any drug prescribed for eye conditions. The search engine allows users to filter for drugs as well as over-the-counter (OTC) and lid hygiene products to be filtered by condition, classification or keyword.
For Dr. Taylor, it brought together a variety of interests. "There's nothing quite like it," she says. Dr. Taylor left academia to become the specialty clinic director at a six-location group practice in Madison, Alabama. But staying connected with EyeMedsNow has also helped her keep connected to current research, something she loved about her career in academia.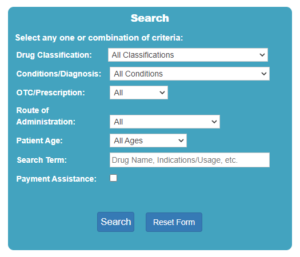 Not only is Dr. Taylor helping to build EyeMedsNow, she's also a user of the program. "If I'm considering prescribing a medication for a patient with an acute complaint and maybe an allergy, and I want to double check what I'm going to prescribe, I open the bookmarked tab on the computer and use the search bar to type in keywords. The drug cards come up, and the system is very easy to use." Currently, she pulls it up a few times a day, but she imagines if she were working in a Veterans Administration site or practice with patients on more medications, she'd use it even more.
Including the OTC meds is a big help, too. "I like the ability to sort the artificial tears based on the criteria I input. I may want to avoid a specific preservative, for example," she says.
What makes this program different from an online PDR, for example, is that the drugs list are specific to the eyes. "Medical students can find it useful, too, because it lists more than 100 different ocular conditions and which drugs are indicated for them. We wanted this to have the overarching goal of providing all the information quickly but not have it be as overwhelming as the PDR," says Dr. Taylor.
That's done through the presentation of "drug cards" – an at-a-glance view that contains the information on the drug on one screen. Dr. Taylor assisted with the design of the drug cards, helping the site designers create a format that was easy to use and included the information they needed.
DEVELOPED BY EYE CARE PROFESSIONALS AND PHARMACISTS
Michelle Hilton, PharmD, RPh, is one of the authors of the content on EyeMedsNow. Dr. Hilton says that she has always been interested in drug information, and she appreciates the opportunity to dive deep into one specific field here. She notes that the information in EyeMedsNow is pulled from reliable sources such as publications from the U.S. Food and Drug Administration, making it well-rounded. Iand that we have well rounded information, she says. The drug cards highlight the information that is most relevant to eye care professionals, gathered with input from ophthalmologists, optometrists and pharmacists.
As a practicing pharmacist, Dr. Hilton has set up her computer to get alerts whenever the FDA issues information, such as new indication approvals or new product approvals. She'll read through and look for what's more relevant to practicing eye care providers and either update the existing drug card or create a new one.
She'll occasionally use the site as well as she's filling patient prescriptions. "I keep the browser tab open so that I can verify that the dosing is appropriate," for example, she says. The dosing calculator that is built in is quick, so she can access that as a quick reference when prescribers call her with questions.
"The site also includes general pricing information, with a link that connects the doctor to the GoodRx website," she says. Because drug pricing can fluctuate and because the price the patient might pay depends on several factors, the GoodRx information can be used as a general frame of reference for pricing and affordability.
Dr. Hilton has been involved with this kind of research since she was in pharmacy school. "I've had an interest in clarifying the differences between closely related products. When I saw that EyeMedsNow was looking at how to take this mass of information that's out there and make it more accessible for the people who need it, I was very interested."
The platform is available for free to any registered user, accessed via desktop, laptop or mobile device. It can be viewed simultaneously with prescribing systems and can reduce the time to prescribe medications and increase provider clarity on the choices of the right drug for the presenting condition.