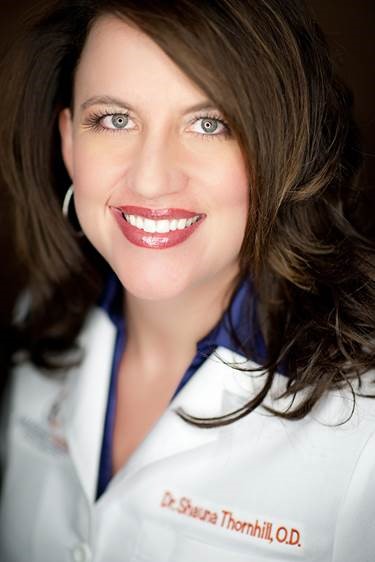 Click here to listen to Dr. Thornhill's podcast, Move Over, Santa.
'Twas the Sight Before Christmas, when all through the store, patients were stirring much earlier than the norm. For her 7th annual toy drive benefiting Toys for Tots, Shauna Thornhill, OD, opened the doors to her office at 6 a.m. on Saturday, Nov. 17. Dr. Thornhill and her associate Carson Gee, OD, provided eye exams in exchange for toy donations all day until 10 p.m.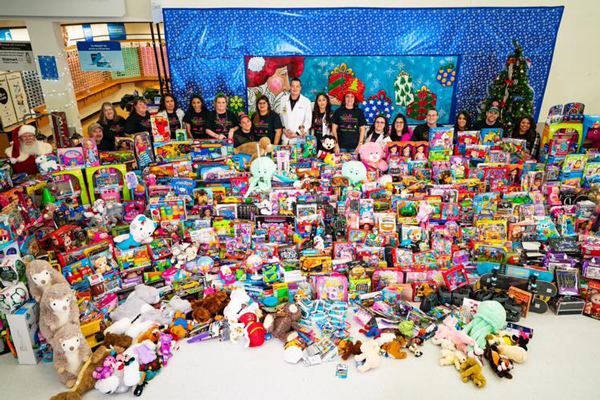 The event previously took place at both of Dr. Thornhill's office locations inside the two Walmart stores in Amarillo, Texas, but
this year they consolidated the effort for the fundraiser, which has grown each year since its start. In 2017, the doctors saw 220
patients and collected 8,046 donated toys. "At an average of $18 per toy, that is more than $144,828 in toys," Dr. Thornhill says,
and they performed $19,800 worth of free eye exams.
This year, Dr. Thornhill welcomed back local high school students to advertise the fundraiser with giant sidewalk art murals, and entertainment was provided by local singers, Miss Latinas, a dance academy and a caroler group. Other special guests were from the local fire department; the Chic-Fil-A cow; the Marines, including a recently discharged Purple Heart recipient; and of course, Santa Claus,
who did a story hour each hour for the children.
The cause has a special place in Dr. Thornhill's heart, who grew up in Amarillo in poverty. Her parents often had to choose between spending money for rent or groceries or buying Christmas presents. The efforts of her team help many families from having to make that choice.
Leading up to the big day, her practice team developed a creative video in hopes of grabbing the attention of TV host Ellen DeGeneres and generating national attention for her cause. Dr. Thornhill and her staff also look forward to assisting in the toy distribution this December.