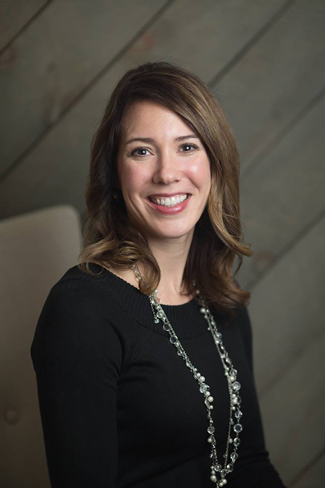 As Gina Wesley, OD, MS, FAAO, of Complete Eye Care of Medina, in Medina, Minnesota, began growing her dry eye services, she also began looking for a company with which to form a relationship. "It's easier for a practice to have one central partnership rather than having lid wipes from one company and a spray from another. In terms of ordering and administration, it makes more sense to work with one great company," she says.
She found her partner in OCuSOFT®. She had already been using the Zoria® product line: mascara, serum and makeup remover. She had found the company very easy to work with, so after a discussion with a company representative, she decided to expand what she carries for her dry eye patients. Now she stocks OCuSOFT® Lid Scrub® Foam and Pre-Moistened Pads for an effective cleanser for patients with mild blepharitis, OCuSOFT® HypoChlor™ Spray and Retaine® MGD® tears and Retaine® PM
ointment, among other products.
Emphasize lid hygiene
Lid hygiene is a key first step in a healthy ocular surface, she says. The condition of the lid margin and lid hygiene of the lash line help with the production, maintenance and spread of tear film and a clean ocular surface. Treating blepharitis and meibomian gland dysfunction as early as possible could prevent chronic inflammation that occurs as dry eye symptoms progress.
By having these products in stock, she says that patient compliance is higher. "If you tell a patient to go to the pharmacy and buy a specific product, the compliance rate goes down exponentially. It's super confusing once patients arrive. They wonder why the product you suggested is different than the boxes that are on the shelves," she says "That's why I like to have these products available in the office. Patients can start using exactly what I recommend right away."
Avoid synthetic prostaglandin analogs
Similarly, using a cosmetic line that she trusts and can sell in the office also helps improve patient satisfaction and profitability. "As a woman OD, I get a lot of questions from patients who ask what kind of makeup remover they should use or how they can make their eyelashes look fuller. I can recommend these because they're healthy," she says.
Zoria® Lash Intensifying Serum does not contain any synthetic prostaglandins, as some other nonprescription lash serums do. Prostaglandins, used for glaucoma treatment, have the side effect of promoting lash growth, but patients who use synthetic prostaglandin products may be exacerbating dry eye symptoms. "About 85 percent of these people have meibomian gland dysfunction years down the road. Why don't we instead recommend products that might mitigate that risk?" Zoria contains polypeptides in a patented formulation that work on all three phases of the eyelash growth cycle to strengthen, nourish and condition the eyelashes so that they will remain in their natural growing cycle longer. The result is the appearance of naturally thicker, darker and longer-looking eyelashes.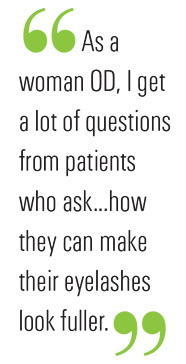 According to an OCuSOFT® press release from 2018, there are no safety studies with prostaglandin analog ingredients, such as isopropyl proclostenate, decloro dihydroxy difluoro ethycloprostenolamide and cloprostenol isopropyl ester. A recently filed class action lawsuit is an example where users of some cosmetic OTC eyelash enhancers containing unapproved, synthetic prostaglandins experienced side effects normally associated with drug formulas. These include eye irritation, iris color change, inflammation and/or eye pressure changes. Upper eyelid sulcus deepening or orbital fat loss has also been reported, resulting in a sunken, "hollow" eye appearance.
"When I choose products that enhance natural health, I feel more secure in knowing that patients are using the best they can," Dr. Wesley adds. Plus, she is able to emphasize prevention. About one of every seven American adults experiences dry eye symptoms, and women are twice as likely as men to report dry eye conditions. Heavy makeup and harsh cleaning products might be contributing factors for women, she says. Being able to address some of these needs in the office means that she can make patients more comfortable and that contact lens wearers may be able to stay in contact lenses longer and avoid or resolve dry eye issues.