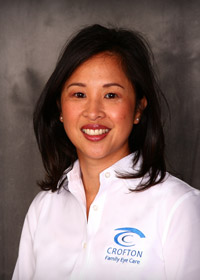 In a way, it has been a very straight line for Nina Doyle, OD, between finishing optometry school and owning a practice. She graduated from the New England College of Optometry in 2003, did a yearlong residency in San Francisco, California, and moved to Crofton, Maryland, in 2004 to join Crofton Family Eye Care. Then in 2010, she signed a deal to buy the Crofton practice from her boss, Elliott Klonsky, OD. "I graduated from my residency program, got a job working for a doctor and pretty much stayed," she says.
But the sale didn't close for six years. This was a buy/sell agreement. "What we did was a little different," she says. In a buy/sell agreement each side makes commitments to make the transition worthwhile for both. He was not ready to retire immediately, so a deferred buy/ sell ensured a future for both of them. "He agreed he would sell me the practice in six years, at the price at which it was valued at the time. So the idea is the value of the practice would grow because I was there, but I would pay what it was worth in 2009," she says. "It was sort of a leap of faith for both of us."
The sale closed June 30 of this year. But the awareness of that timetable was a major factor in how the practice was run in the months leading up to that day. For example, knowing that date was coming, Dr. Klonsky decided last year to end his lease with his current landlord, so Dr. Doyle needed to scout other locations. She ended up choosing a location just a few miles away.
"It was interesting because I was an employee, but I knew I was going to need to make this transition," she says. "The new space is modern, updated and has a new energy to it."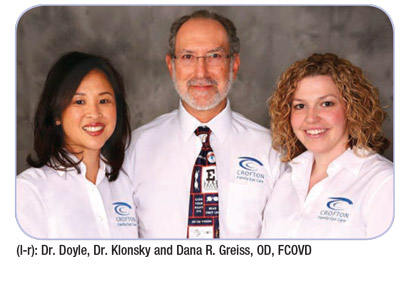 In a sense, the new location "gave everybody a needed change" as they adjusted to a new owner and a new way of doing things. Staff members were understandably confused about who was in charge during the months prior to the ownership change. It was awkward at times. "We ran into some tricky ground, because neither of us had done this before. Like, when a piece of equipment broke down, the question was, who pays for it?" Dr. Doyle says.
An agreement like this requires a lot of attention to detail. There are decisions leading up to the sale that will affect the new owner, and each side needs to anticipate those events, she adds.
Dr. Klonsky has stayed on at the practice, working a few days a week. "He was, and still is, my mentor," Dr. Doyle says. "I think it
worked out pretty well."
Click on the doctors' photos below to read their stories.