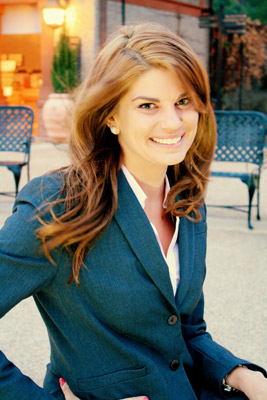 Melanie J. Denton, OD, MBA, FAAO, says that she always envisioned her own practice would be a place where her patients could feel at home. So after five years as an associate doctor, she kept that goal in mind as she searched for the location for her own office in Salisbury, North Carolina. "Salisbury is what we consider perfect—a medium-sized town with a small-town feel, and it's close to Charlotte and Winston," she says. Dr. Denton worked there in her first job following her residency and moved away, she and her husband eventually returned to buy their home in town.
It took a little bit of time for Dr. Denton to find her ideal space. "It felt like I looked at every space in town," she says. "It's truly been a DIY project from the start, due to student loans and a desire to keep costs as low as possible to better my chances for success." Many office spaces just missed the mark: either requiring a complete buildout of the space, which was too cost- and time-prohibitive for her, or having too many other optometry practices nearby. Some offices were nearly perfect but had less than ideal parking situations or were not accessible to those with disabilities. She discovered the future home of Salisbury Eyecare and Eyewear during a drive downtown, where she spotted the building. Parking was favorable there with a private lot of seven spaces, which was adjacent to a city lot. The space was bigger than she initially planned at 2,100 square feet, but the layout was perfect. Right near the train station, "there was so much character with killer high ceilings and gorgeous brick walls, and that's when I knew it would be perfect to start my practice here," she recalls.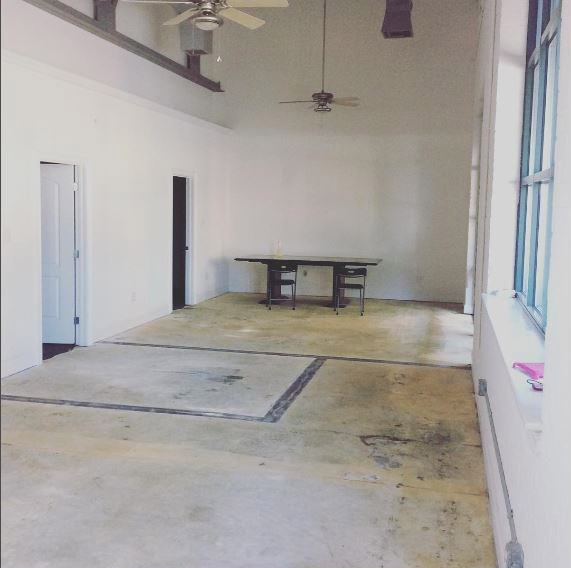 Dr. Denton was always nervous to start her own practice, so she began an MBA program at night after clinic in 2012 in order to prepare for owning her own business. As Dr. Denton finished her MBA in 2015, she wrote her business plan and interviewed banks, so she was ready for the next steps, once she had zeroed in on her space. It already had two perfectly sized exam rooms, was accessible and had an area that would work for optical/reception. Once it was hers, Dr. Denton began to bring her vision for an industrial rustic design to life, finding her inspiration through the proximity to the train station, the architectural details of the space and her own personal design preferences. She did much of the work herself—painting the office and the front desk, building her optical bench and selecting decorative items like the coffee bar she found at a local antique shop. Dr. Denton consulted with a former commercial designer on her design decisions to be sure they would create balance and not overwhelm the space.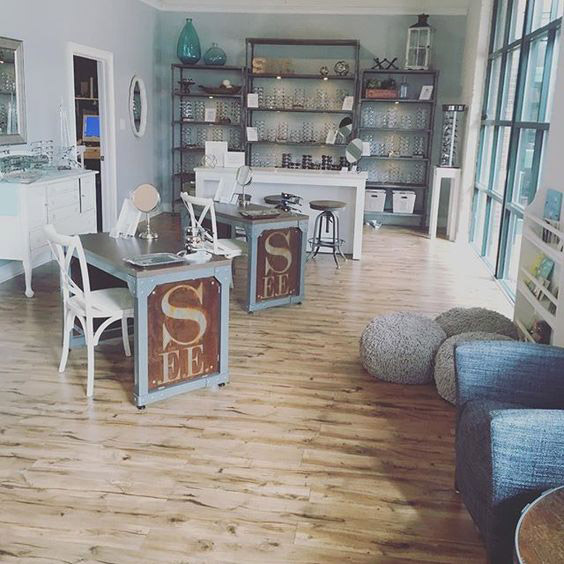 Dr. Denton designed the front desk, which was then built by a local contractor. The sign behind the desk is a cling decal on an acrylic sheet. "It works beautifully but cost me less than $100," she says. When historic building codes called for a sign that could be no more than 12 square feet, Dr. Denton got creative. "I decided to hang a giant 6-foot tall pair of eyeglasses as our sign." A local metal worker made the glasses, as well as her optical tables, which have a deconstructed version of the practice logo on the side.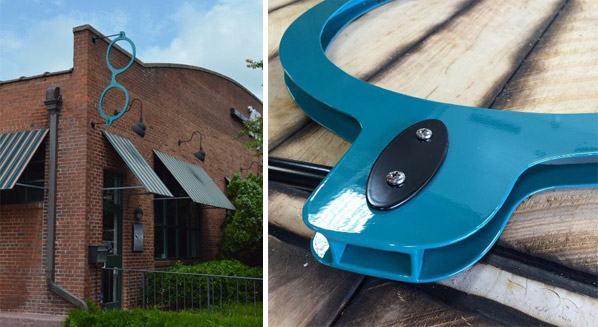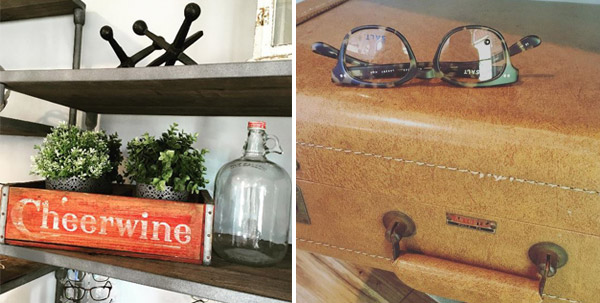 While the office is still fairly new, it's full of tributes to the roots of Salisbury. "We've incorporated both design and décor elements that are inspired by or directly from our local history," Dr. Denton says. "People come in all the time and say, 'Oh, I remember when this was an automobile dealer or a bread factory.'" Throughout the space, she's added items such as a Cheerwine crate (Salisbury is the birth place of Cheerwine) and Antosek luggage (the original Antosek luggage factory was across the street from the office). The practice also benefits from its downtown space through inclusion in special events in town such as Friday Night Out, and Dr. Denton says more than 150 people stopped by during Wine About Winter, a local wine tasting tour where patrons stop in at a number of retailers and try a specific type of wine. "Our optical bar is typically used to dispense eyeglasses but works beautifully for events like wine tasting," she says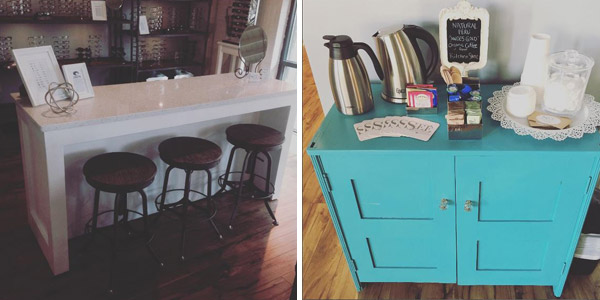 It took nearly a year to the day from Dr. Denton's decision to open cold until her actual opening on January 4, 2016. She's pleased that she was able to fulfill her goal of creating a welcoming office that feels like home with her focus on aesthetics and maintaining the local flavor. She continues to pay attention to the details even though the initial design is done, adding fresh flowers on display or turning the space into a winter wonderland during the colder months. "One of the first things people say when they come in: 'It's gorgeous in here, so clean and beautiful. It doesn't feel like a sterile doctor's office!'" And while neither she nor her husband grew up there, Salisbury has grown to feel like their own hometown. The office is just three miles from their home, "and although we don't have family here, we have close friends and are rapidly becoming a part of the community."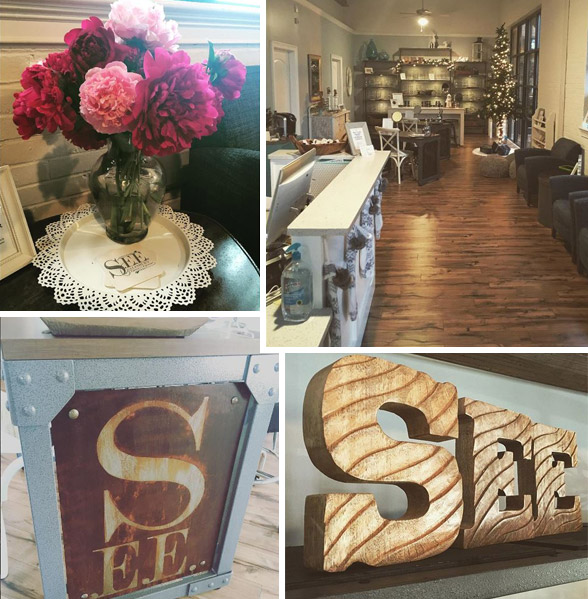 Dr. Denton is preparing to make her second exam room functional this summer, as the business experiences 300 percent growth. "Because of my conscientiousness and attention to detail in the planning phases, we've never had to dip into our working capital," she says, adding that she hopes her story will inspire others to consider that a cold start practice is within their reach, as well. "Even though my space wasn't done professionally—but by me—I am super proud of it, and it's my pride and joy," she says. "I think if someone had shared a story like this with me when I was thinking of opening it would have bolstered my confidence in opening cold significantly."