How much office space is enough? While ODs often choose to start small, we've heard from many of you that over some time—or maybe not much time at all—that you're running out of room. New office construction, office expansion and relocation have helped these six ODs bring their dream office spaces into reach on a grand scale, from 4,000 square feet all the way up to more than 12,000 square feet.
Want to share the story behind your large office space with us? Email us today.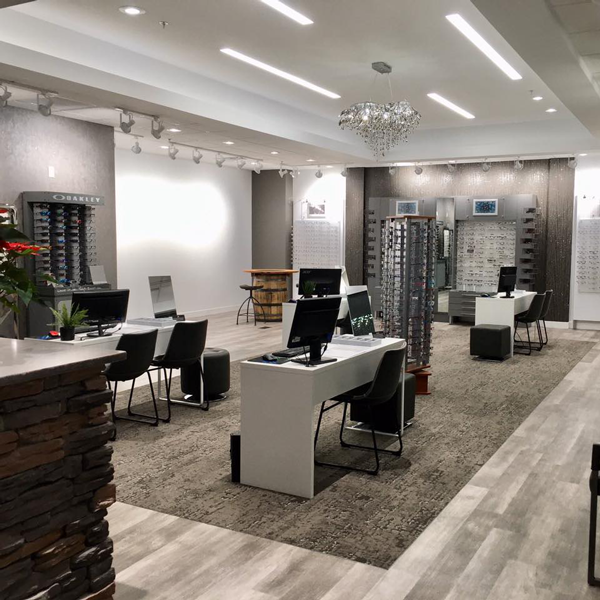 Angela Tsai, OD, opened her new location at the end of 2019, and the extra space couldn't have come at a better time as social distancing was essential in 2020. There's an entire hallway dedicated to vision therapy, and she's eliminated the front desk to avoid crowds in one place and make the check-in experience more personal. Read her story.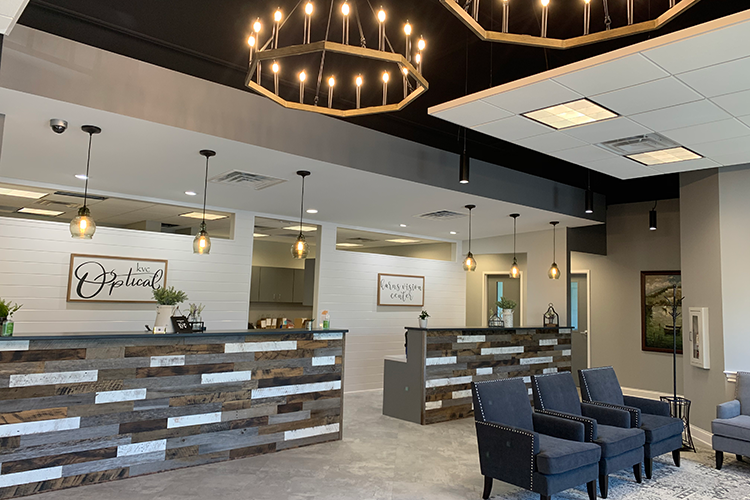 Michelle Presson, OD, says that she didn't expect the growth that Karns Vision Center experienced over the years since she opened the practice with her husband in 2008. Luckily, they didn't have to go far to get more space. Their first move was just across the parking lot, and they've added even more space since that move to triple the size of their first office space. Read her story.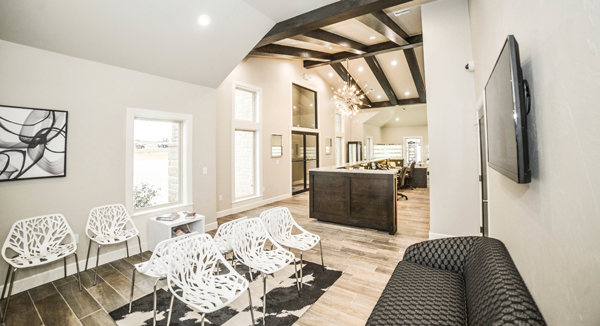 Take a look at the smallest of these large offices, Cushing Vision Center. Jessica Fielding Zwanziger, OD, and her husband built a new space for the practice that Dr. Zwanziger's father had founded nearly 30 years before. She doubled her space and patient base with a move next door, and her staff is able to do special testing in the designated spaces. Read her story.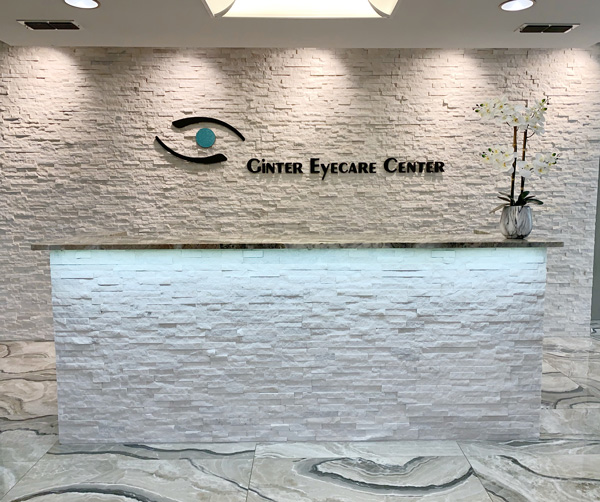 Jewell Ginter, OD, jumped on an opportunity to purchase land for her practice many years before she was ready to expand. Even once she had the building constructed, she pushed pause again when a rental opportunity arose to help cover the costs. Her space is the biggest mentioned here at 12,500 square feet, and it's full of unique design and decor elements. Read her story.
Belinda Dobson, OD, purchased her practice more than a decade ago, knowing that by the 10-year mark she wanted to be "invested in the real estate with my own building and be capable to grow with the demand for more doctors to facilitate patient care." She moved 13 miles and build a facility with rental opportunities. Inspired by Mediterranean architecture, you won't want to miss the inside or outside of this 5,000 square foot space. Read her story.
The process of relocating Cedar Park Vision took five years of planning, starting with extensive research about the city. Kimberly Wampler, OD, and her husband saw great potential in the fast-growing area, 20 miles northwest of Austin. They only had to move a half mile away, but they're now located at a busy intersection with plenty of visibility and parking. Read her story.