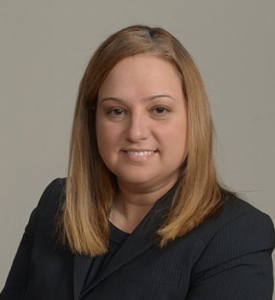 Maria Sampalis, OD, serves as one of corporate optometry's biggest advocates. Dr. Sampalis is the force behind corporateoptometrycareers.com, corporateoptometry.com and corporateods.com, running its careers and buying network. She also runs Corporate Optometry on Facebook—a members-only group that now has more than 30,000 members. Her network has expanded to one of the largest in the industry with a combined 60k connections among different social media networks. "I never expected it to be this big," she says. "It started because I wanted change. I wanted some voice… and it grew."
She found the Facebook community filled a void, especially during COVID. "That was the resource people looked for," she says. ODs were searching for things like personal protective equipment "and over the years—accountability. There's no information out there from a different perspective," says Dr. Sampalis.
Now, with an open-minded audience, optometric professionals are able to share the pros and cons of different brands and different companies. "It's good to have a place where you can share," she says. The desire to create this safe space for doctors wasn't always met with support. "I had a lot of opposition, but that fuels the fire," she says. "You use the pushback for motivation. You need a lot of motivation to build something like this from the bottom up with no mentor or support in the industry."
CLIMBING UPHILL 
Dr. Sampalis' goal was not only to change the way in which ODs communicated but also to change the stigma and image surrounding corporate optometry. "I've gone to conferences where private practice doctors look down on me," she says. "But I'm still taking good care of my patients and contribute to optometry. Because of corporate optometry, I've been able to do things in my career that might have taken longer or never have happened. I didn't have a family member in the field. I had to pave my own path," she says.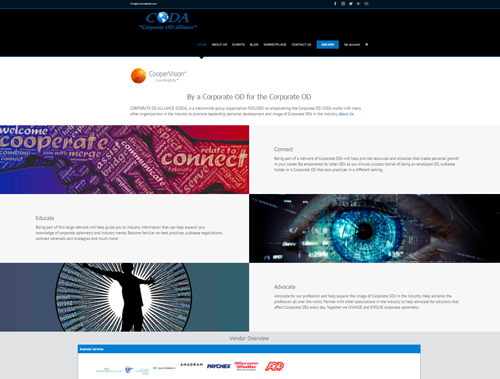 She created all these resources and business metrics for Corporate Optometry that many ODs use now to guide them. Those didn't exist before. The guidance on the sites and from the people in the networks is helping more people find satisfying careers in the corporate-affiliated environment. "If you want to work, there is plenty of opportunity. You just have to do the work and think outside the box," she says.
Corporate optometry's reputation is ever-evolving and challenging preconceived notions, yet there are pockets of resistance, she says. Still, there have been some strides in the industry; she now lectures on practice management, for example, at an optometry school at national conferences.
The website and Facebook group has grown through an interest of those who are exploring sublease or employment situations, want to hear about the experiences of others and share best practices and thoughts on how to start a business. The community has also succeeded in getting more doctors interested in the corporate career path than ever before, according to Dr. Sampalis. "The site appeals to people because it's OD-to-OD, not corporate-to-OD," she says.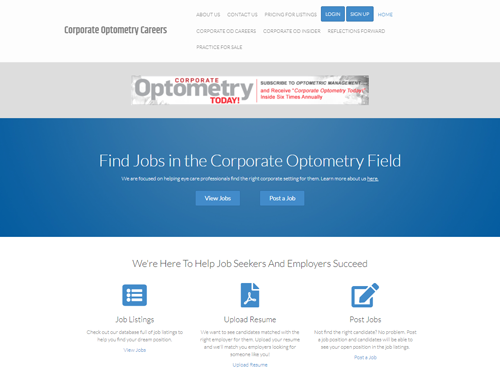 Dr. Sampalis has set up the organization to stand apart when it comes to this particular world. "When people think of corporate optometry, it's generally this group because of the authenticity of the group," she says, adding that her name is most closely aligned with it. While the group is not gender-specific, she notes that she gets a lot of questions from women ODs, who sometimes feel like they're facing dual biases as women and corporate-affliated professionals. "I love to encourage women that you can have a sublease. You don't need to be employed by another private practice OD" she says. "The sublease or franchise option can be great for people. As the industry shifts to more private equity-backed practices, ODs who may not want to be employed can look at corporate practices as an alternative."
BETTER TOGETHER 
Earlier this year, Dr. Sampalis signed a Warby Parker lease in Rhode Island. "Warby Parker has been growing rapidly, and I have been very busy seeing patients. I practice the way that I want, and the company has been very easy to work with as a business partner," she says. The location accepts one insurance plan, and the rest is self-pay, she says. "This self-pay model was particularly interesting. Patients aren't expecting to use insurance."
Her impressions of the digital refraction lane and the overall organization are good. "It's a learning experience," she says. "What can I learn from the company?" It's driven by younger people. The mentalities are different. Newer companies in the industry are moving the needles and changing the model."
For sponsors, Dr. Sampalis and her group have been a boon. "Sponsors are supporting these efforts because they see the benefits to reaching corporate ODs," she says. "These ODs are buying equipment and they need education." Recently CO events was created to provide free CE to ODs. Dr. Sampalis didn't always have this kind of support when she was starting out. She had people tell her that her children were too small and running a network like Corporate Optometry might be more than she could handle. To this day, it's a point of frustration to hear others define someone else's success–especially when it's cast as a no-win situation. "They'll say, 'If you're successful, you must neglecting your family. If you work part time, it is because you have too much on your plate to handle anything else.'"
The goal for Dr. Sampalis has always been to advance optometry. "Let's help each other out to get ahead," she says. "We're supposed to make each other better."
She's happy that so many people have found an online community of support in her creations. "It has been a great honor to serve as the administrator for this large network and I have been fortunate to make a positive change and empower many ODs."