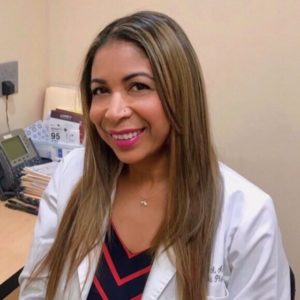 Glenda Moheeputh, OD, challenges the idea that corporate-affiliated ODs steer away from myopia management. She has become so involved in the world of myopia management that she was led to open a clinic dedicated to the specialty in Pembroke Pines, Florida. This new clinic is her second practice, in addition to her independent practice in two Miami Walmart locations.
"My network of referring ODs is growing," she says. "I receive referrals from friends and colleagues who work in corporate locations where they aren't offering myopia management. However, recently I have been receiving referrals from other local ODs who follow me on social media or have attended one of my lectures at a local event." Dr. Moheeputh says that she hopes for a catalyst to engage more doctors in myopia management. 
"Thankfully, the number of myopia management patients has grown to the point where It was a little too much," she says of working in myopia management at her practice inside Walmart. "I was getting more and more referrals. I didn't want to take too much time away from the services I was providing to my primary care patients. There was also a need for a second location since that office is in Miami, and I was getting referrals from Sunrise, which is an hour away," she says.
There is a significant gap between optometry and myopia management. We do not have nearly enough doctors offering myopia management. Still, I'm very appreciative of these doctors who are educating the patients and taking it one step further to refer them," she says. According to Dr. Moheeputh, only five percent of ODs offer myopia management services such as orthokeratology, soft multifocal contact lenses or atropine. She hopes that more doctors either take on myopia management or become comfortable enough to educate and refer their patients. 
A FAMILY BUSINESS
At the new specialty clinic, called OKLove, Dr. Moheeputh chose not to add an optical to help her maintain her relationship with referring ODs. "I send patients back to their referring doctors if they need eyeglasses," she says. "I find this to be key to more referrals from private practice ODs because the referring doctor does not have to worry that I'm going to capture any business other than myopia management." She may add a limited selection of frames as ophthalmic lenses for myopia management become available, however. 
Dr. Moheeputh found a great deal of joy in opening her practice. "It was so much fun," she says. Her five children, ranging in ages from 7- 23, all found ways to be involved. She takes pride in her kid-friendly environment, with every detail hand-picked by family members. 
"We wanted to create a kid-friendly environment, without the office looking like a preschool classroom; our office is serene and welcoming yet modern and chic," she says.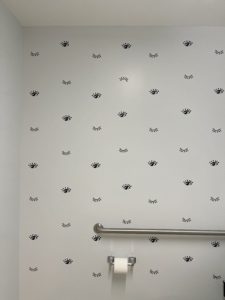 A whiteboard extends in the hallways, giving patients a place to express their creativity by drawing. She decided to go without a TV to encourage children's creativity, and she adorned the practice with a unique waterfall mirror and cute animal planters. 
The practice inside Walmart has an associate doctor two days a week, while Dr. Moheeputh works there three days a week. The new practice is open, by appointment, twice a week, giving her a flexible and workable schedule. She thinks of it as "not one or the other, but both." 
YOU CAN DO THIS
In addition to her direct patient care, Dr. Moheeputh also runs a consulting agency, also  called OKLove, and has been a guest in several myopia management podcasts. She will participate in a myopia management series of six podcasts hosted by the American Academy of Ortho-K and Myopia Control. She has begun offering small-group bootcamp training for optometrists just getting started with myopia management. She even added a conference room for 10 people in her new location so that doctors going through the training can get hands-on experience and one-on-one time to give them the confidence to get started. While she anticipated offering this training to area optometrists, she says a lecture she gave at an Optometry Divas event brought in two women ODs who traveled long distances – and two ODs who also had corporate-affiliated practices. OkLove's mission is to provide doctors with the tools and resources necessary to succeed in the fight against myopia.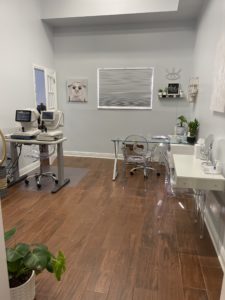 "I would never have imagined that I'd host a podcast or become a consultant," she says. "I watched and trained myself–now I'm the one doing the webinar." She believes the future of optometry lies in the hands of those that are hungry for knowledge.
"We can make myopia management available to more patients. That's a wonderful thing. The demand is there," she says.