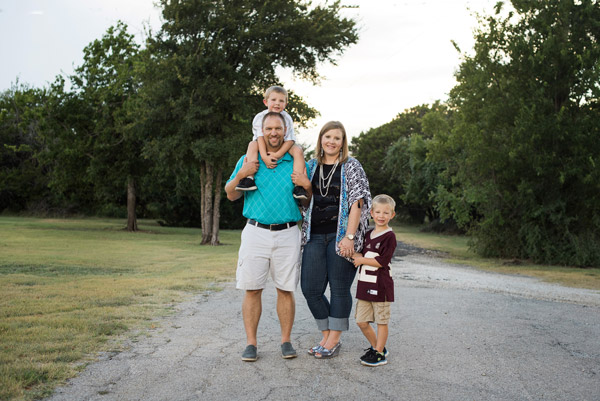 If you're Sarah Johle, OD, of Hutto, Texas, the answer might be that all of these can be used to display or accent eyeglasses. And it's a stunning way to do so. Here's a look at the uncommon display boards and found and reclaimed items that Dr. Johle has used to infuse her house-inspired practice with something of a museum quality.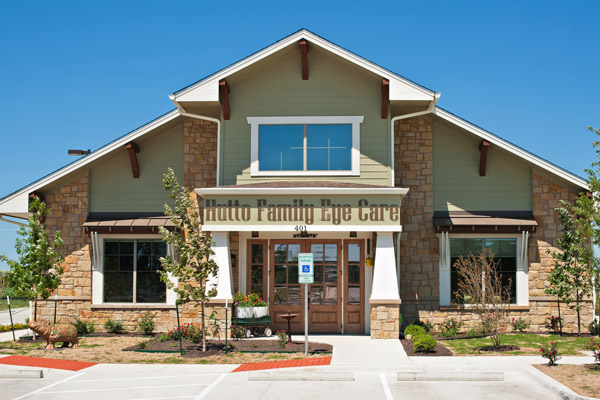 This is Dr. Johle's second Vision Source® practice location in Hutto; the first was an early-1900s house that she converted into a practice. One room and the kitchen were turned into exam lanes; the living room, complete with fireplace, became the optical dispensary and reception area. As she outgrew the practice that she had opened in August 2008, she knew she had to find a larger space, but hated to leave the homey feel of high ceilings and woodwork behind.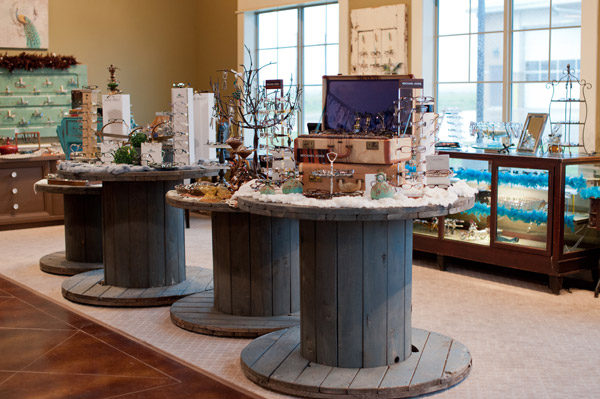 So she built a much larger space that was inspired by two other houses in town. From the outside, it looks like a house. From the inside, it's a well-equipped, five-exam lane practice that provides so much to see. "If I wasn't an eye doctor, I'd have been a designer," she says.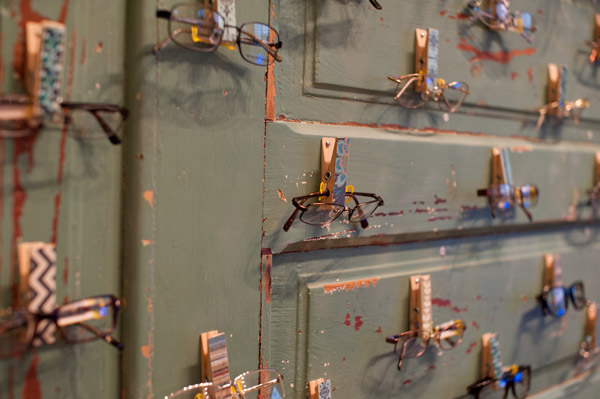 Dr. Johle created display boards from old doors, screwing clothespins covered with brightly colored paper onto them to hold eyewear. Clustered rocks or a bundle of cinnamon sticks serve to showcase frames. Peacock feathers, fishing lures and a decorative rod and reel all bring a feeling of the beauty of nature and the outdoors to the dispensary.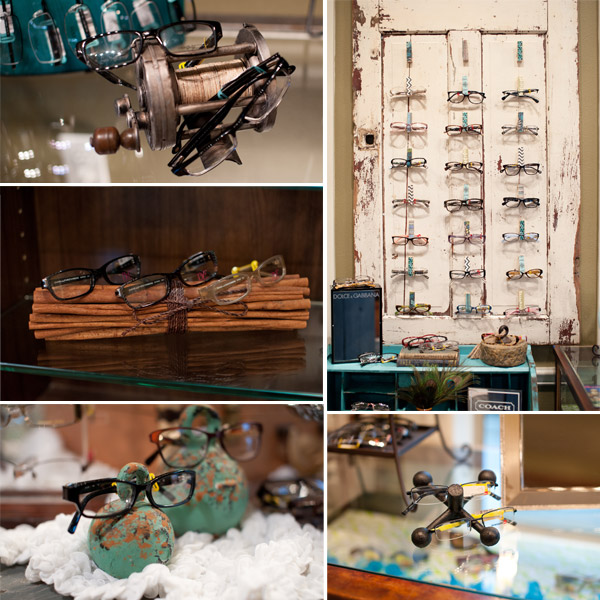 Patients can't help but enjoy themselves while they're here.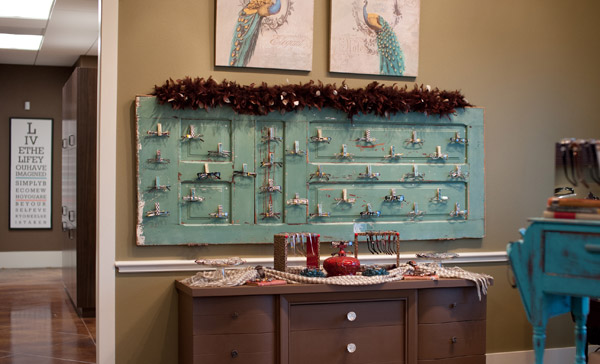 Credit for all new office photos: C. Thompson Photography