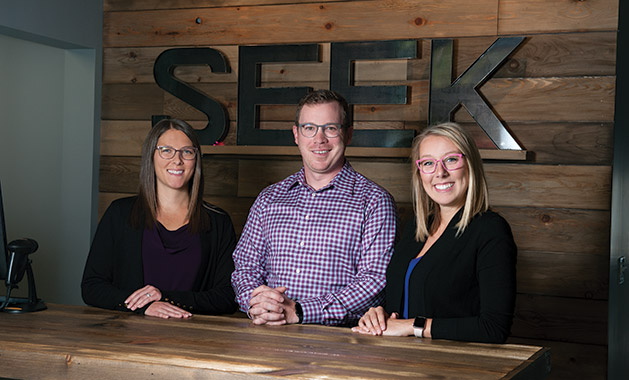 During the four years leading up to her 2011 graduation from at Indiana University School of Optometry, Kelsey Keltgen, OD, said she didn't envision herself as a practice owner. "When I came out of school, I was dead-set on paying off my loans, and I thought I would be an employed optometrist," she recalls. "I worked in every modality, and private practices were my favorite places. The opticians had been there forever, and there was a family feel to those locations."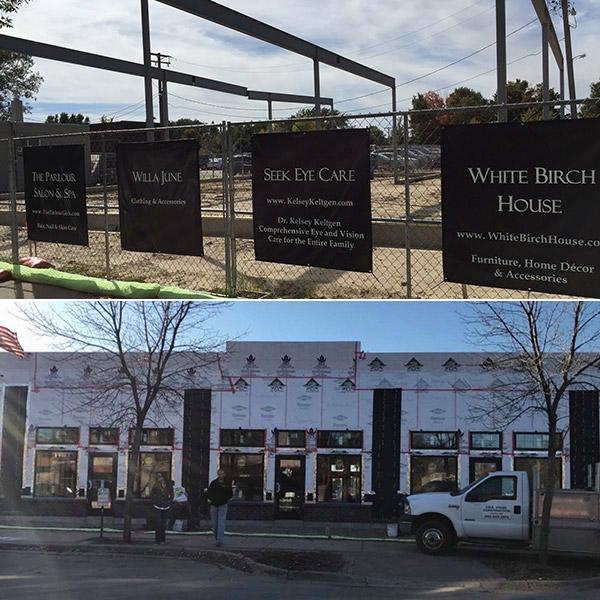 As her confidence grew and her perspective changed, Dr. Keltgen took on a lease with a Target Optical in Eden Prairie, Minnesota, in 2013. It was a valuable experience for several years. "It worked well for a while when I had a great team, but after management changes and staff turnover, my wheels started turning." And just a year and a half later, she would open the doors to SEEK Eye Care in February 2017.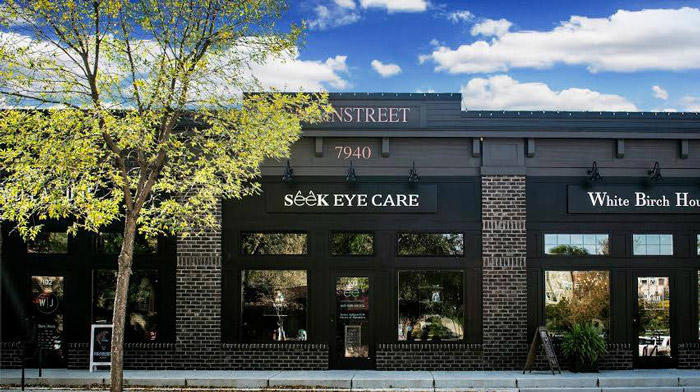 Dr. Keltgen originally targeted Eden Prairie for her cold start, but then she considered the community of Victoria, where she and her husband Mitch Peterson frequently visited for its coffee shop and brewery. "It was growing, and we love Victoria. I was sure others would love it, too." When she considered one available location there, it was just an empty lot with a picnic table in the downtown area. "Another place that had our attention was on the main highway, but it didn't work out when there were watershed issues," Dr. Keltgen says. Ultimately, they went with the location in downtown Victoria among other new businesses and nearby homes. "I think it was lucky because I can't imagine being anywhere else now."
Office manager Rachel McKennon played a vital role bringing the look of the office space together. "I am by no means a designer," Dr. Keltgen says, laughing. Peterson designed the layout of the space with the help of a friend who is an architect.
They personally created much of their décor. Dr. Keltgen's husband designed the pipe fittings for displaying eyewear. A machine shop punched the holes, and they constructed and assembled the rest. "It was fun; I was the shrink wrapper with the heat gun," Dr. Keltgen says. Every little detail in the office holds sentimental value. Most of the signage on display in the office are from Art by Allie—custom creations made by his younger cousin using reclaimed lumber from a century-old farm house on his family's land.
Dr. Keltgen appreciates the continued support and dedication from her husband. "Mitch does all the books and taxes, and he's become an optician and technician and whatever else we might need during the day," she says, adding that his versatility allows her to focus on the clinical side of her job with the confidence that the rest of the details are being managed. She adds a special thank you to her sister Ashley, who handles company photography.
She celebrated SEEK Eye Care's grand opening in April 2017, and those first few months were a bit scary with very few patients on the schedule, she says. Thankfully, that doesn't happen anymore. Dr. Keltgen still works at her sublease location one day per week, and many patients have followed her to SEEK Eye Care. "That saved us in the first year." Her husband stays up-to-date with the local businesses through Chamber of Commerce meetings, and they've built up some referral relationships, as well.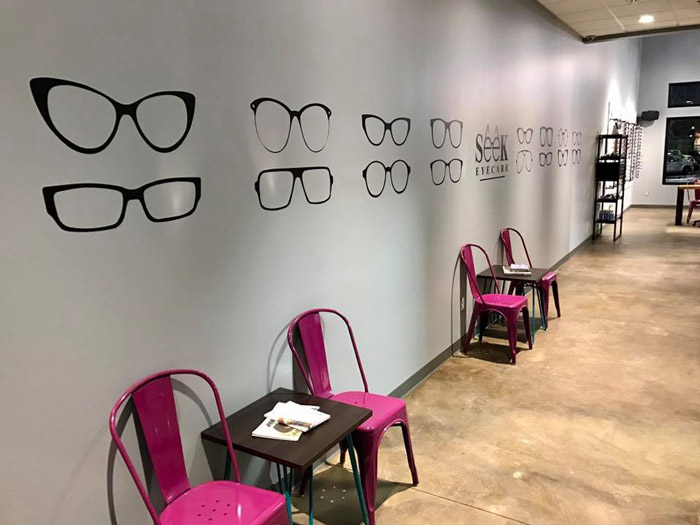 The team has grown, as well. SEEK Eye Care now has two additional employees, David and Kim. Dr. Keltgen is also grateful for the help and support that they received from their former team member and good friend Jackie, who passed away last year following a battle with cancer.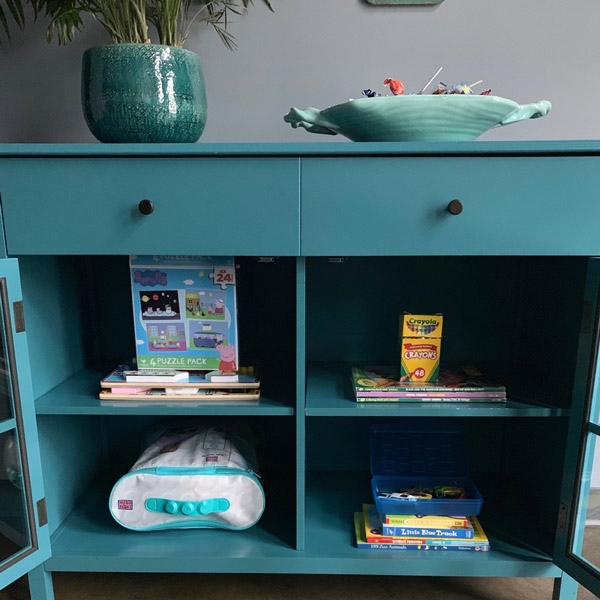 Dr. Keltgen sees adding a second doctor on the horizon or possibly adding a second location with a slightly different business model. "We want to keep growing and adding more technology, and we're looking at specialty contact lens fittings and vision therapy as different avenues as we decide our next move." She says that the best part of ownership has been watching the practice grow. "I have patients coming back for the third time, and it's neat seeing that growth as we also have new patients come in."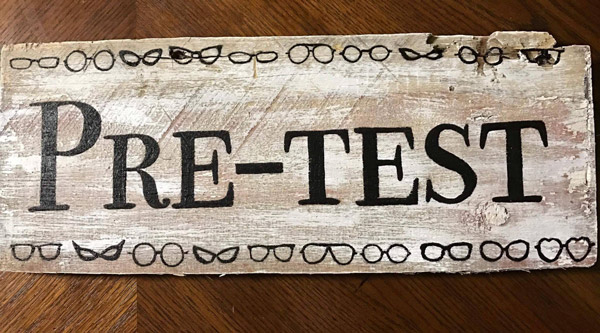 Downtown Victoria is also still growing as new businesses, such as coffee shops, boutiques, and home goods stores, open their doors. Her husband is dedicated to building even greater camaraderie by running a classic car show on Wednesday evenings from June through September. "Hundreds of cars are on display, and that brings a lot of foot traffic. It's a neat town with little events for kids and a small-town feel."