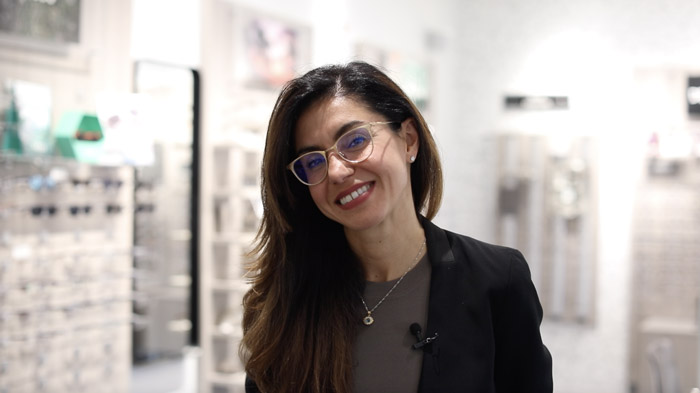 Neda Gioia, OD, sketched out a logo for her future practice about two years ago, shortly after she returned to her home state of New Jersey. "I had paintings and drawings stored away for years, but the logo symbolized my knowing that this would happen," she says. The leaf delicately integrated within an eye represents the dual functions of serving both her patients' health and vision. That has been her focus since Dr. Gioia opened the doors to Integrative Vision in Shrewsbury this year.
The timing was finally just right for this venture. Since her 2006 graduation from SUNY College of Optometry, Dr. Gioia and her husband have moved 21 times, living in four states where Dr. Gioia worked in 30 different offices. Dr. Gioia's husband was frequently relocated as he moved through different subspecialties in his own medical career. "It was a positive experience, and it made me grow," she says. "If I would have done this 14 years ago, I wouldn't be as passionate about it as I am now."
Indeed, just five years earlier, this dream seemed unattainable. Dr. Gioia was diagnosed with a rare neurological disorder, trigeminal neuralgia, which kept her from working due to the excruciating pain, headaches and vision problems. After countless visits to specialists, a number of medications that didn't work quite right, a misdiagnosis that almost led to surgery, Dr. Gioia is feeling much better these days; she's not cured but she's changed her lifestyle, knows her triggers and is much more knowledgeable about her microbiology and gut health. "I couldn't go back to work in primary care—not that I don't love that—but there was so much more out there."
SMALL SEARCH RADIUS
Dr. Gioia explored the route of purchasing two practices before her cold start, but ultimately she says that starting from scratch would provide her total control of her buildout and design. As a mom of two kids, 6 and 4, Dr. Gioia said her search radius for an office space was relatively small; she wanted to be close enough to ride her bike to work or pop over to her daughter's ballet class from the office. "I live in the next town, and I knew Shrewsbury was a good location," she says. There's a small-town vibe in the downtown area, and it's accessible off major highways, even for those who are not local. There are many great businesses nearby, including a Trader Joe's just a block away. She's thankful from the support from her landlord, who is a female and very pro-entrepreneur in the community.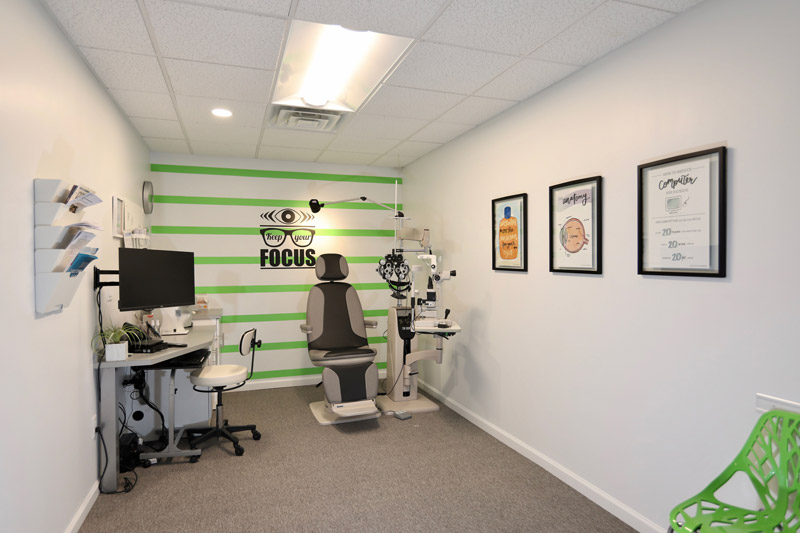 REIMAGINING THE SPACE
The entire space from the floor to the ceiling was gutted to transform the former primary care physician's office into Integrative Vision. "I had a vision, and I didn't want to do it small," Dr. Gioia says. She said that everything came together quite quickly: the lease was finalized in May, and construction took place over the summer and was completed by mid-August.
The design has a West Coast feel, as Dr. Gioia describes it, and it's open and clean with lots of white. The furniture has a modern look, and there are only independent frame lines on display. In fact, she had several exclusive brand representatives inquire about being a part of her office. "They wanted to be in here when they found out about our office and the wellness factor," she says. "People have been very responsive about what we're doing." She's also an ambassador for recycling programs within the industry, from offering ways to recycle products to also offering those that are made out of recycled materials.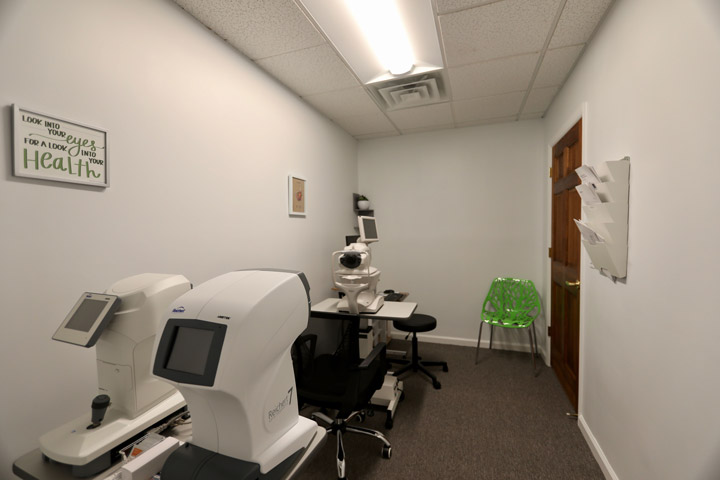 She combines fundamental and optometry equipment with some innovative additions, such as a palm reader that reads antioxidant levels, diagnostic stool testing and supplements available for purchase. Dr. Gioia earned her fellowship certification with the Ocular Wellness and Nutrition Society in 2017, and she's also a Certified Functional Medicine Practitioner, and currently a Certified Nutrition Specialist (CNS) candidate. "I can give my patients suggestions or full protocols and use diagnostic tools for profiling for them."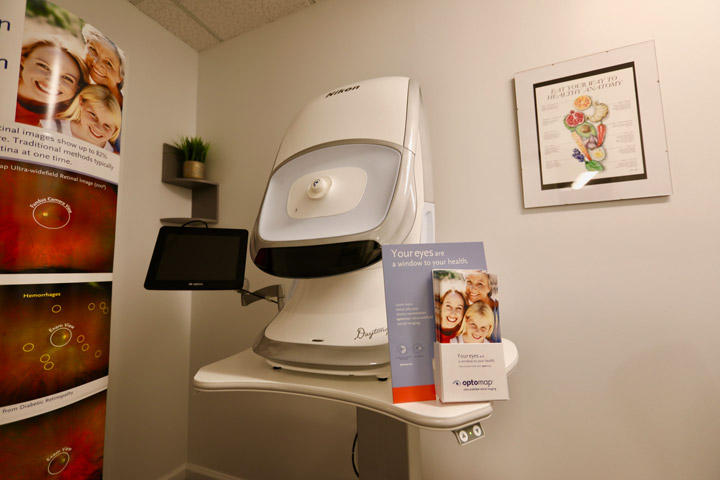 Dr. Gioia has many ideas stowed away for as the practice grows: she hopes to welcome some of her health coach contacts in to offer their services in the space and also host optometry students, as her office is centrally located between SUNY and Salus University Pennsylvania College of Optometry. "I'd love to show students how this works in the real world vs. clinic and where it is skewed." She even considered the future of the profession when naming the practice Integrative Vision. "It can be read two ways—as a vision to see the world, and also that we integrate different modalities and subspecialties."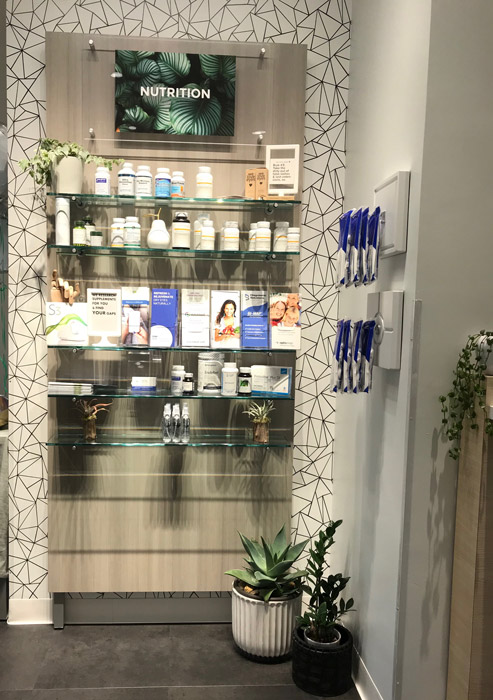 She left it open-ended on purpose. "I wouldn't have thought this would have happened in this sequence of events after graduation. I was blessed to be unhealthy. It's all about what you make out of the bad."