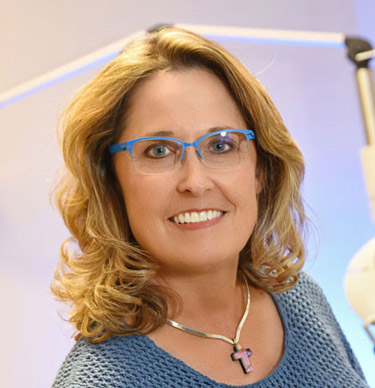 In April 2018, Denise Roddy, OD, of Tulsa, Oklahoma, was diagnosed with breast cancer. While she was waiting for additional test results and a treatment plan—with her mind spinning through the scenarios—she decided that she'd take advantage of her forced downtime to address a practice design issue that had bothered her since she moved her practice into its new location five years ago.
"It's a beautiful office. But the aspects that bothered me were that with the very high ceilings and hard floor surfaces, there was a lot of noise. Realizing that I was going to need to take some time off in July and August for radiation therapy, I thought that I could get serious about this renovation," she says.
She spent hours, she says, looking through Women In Optometry's Physical Space channel, looking at photos of offices around the country, noting the colors and design ideas she liked. She contacted a contractor who began bringing her flooring options to look at. "We decided on a wood laminate flooring with a number of different area rugs," she says.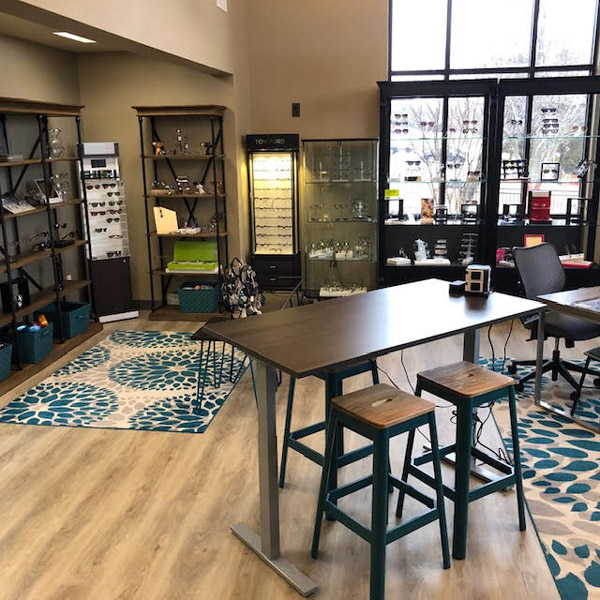 A frenzied few days resulted in a stunning makeover. Dr Roddy was scheduled to start her radiation treatments on a Wednesday during the last week of July. She worked Monday and Tuesday, closing a little early on Tuesday. "I rented a 28-foot UHaul trailer, and we loaded up all the furnishing from the reception and optical areas of the office. The crews arrived on Wednesday morning and worked through the entire weekend. I told them they had to turn the space back over to us on Monday at noon," she recalls. Accent walls had been painted an aqua teal color, her favorite.
On Tuesday, the staff replaced all the equipment. In the preceding weeks, Dr. Roddy had ordered rugs, furniture and display cases from Wayfair for Business and was storing it in her garage. Her adult son, who works in the practice, along with his roommate, had put together all the shelving and anything that needed to be engineered. By Tuesday afternoon, the practice had reopened.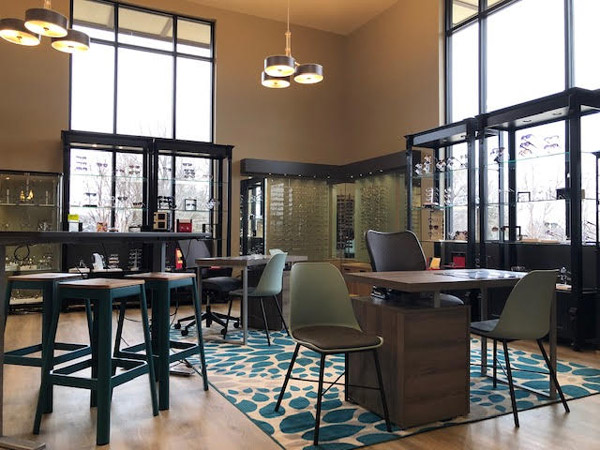 The noise level is considerably less, and the office is a much more pleasant place as a result. The soaring windows and high ceilings are impressive, yet the space feels friendly and warm.
Dr. Roddy also rewarded her associate doctor who worked so hard to cover hours during Dr. Roddy's treatments by sending her to a Colorado resort for CE and relaxation.