Share your back-to-school displays and promotions with us so we can help you inspire others. Email mbijlefeld@jobson.com here.
August is the month to say farewell to long summer nights and welcome school sessions. In preparation for back to school, we're featuring practice designs that specialize in pediatrics and/or include kid-friendly spaces.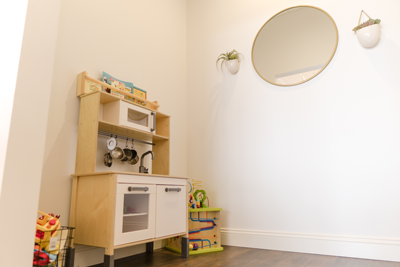 Andrea Horne, OD, has two kids so she knows what it's like to have to manage a doctor's visit with children. She designed a space just for kids so "they have a place to play while mom and dad shops." See more.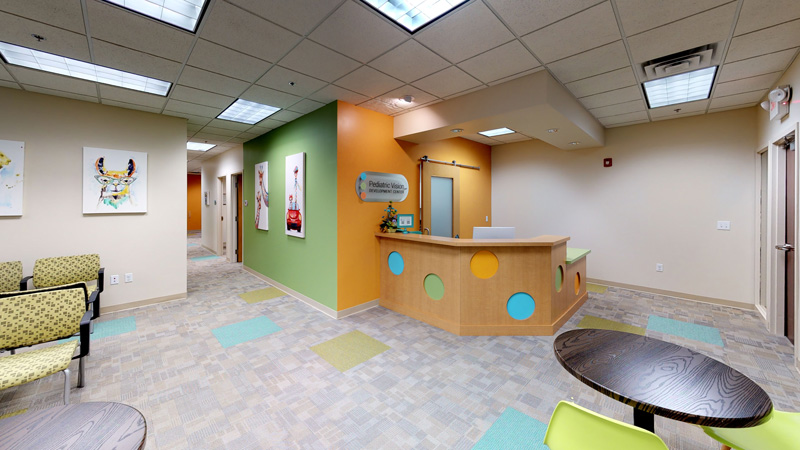 Megan Sis, OD, MS, FAAO, opened her own practice to focus on pediatric vision therapy care. The office has a palette of orange, green and blue, pop arts of brightly colored animals wearing eyeglasses and a cozy nook for children to wait for their appointment. See more.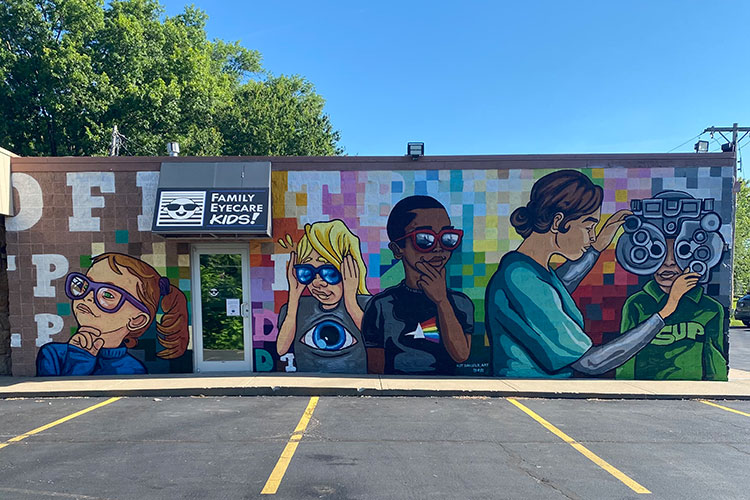 Ashley S. Reddell, OD, FCOVD, and her husband, Jonathan Reddell, OD, have a bright and colorful mural that depicts multicultural, bespectacled children and an OD performing an exam. The family practice and kids' location are connected by an interior hallway, and there's a bar that serves up Capri Suns for toy coins children can earn. See more.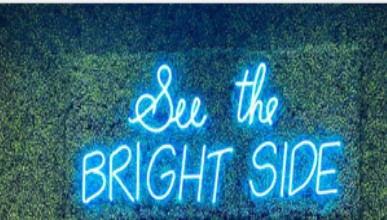 Karly Woodrich, OD, has been exploring the area of myopia management, a recent interest that she hopes will become a passion working with her pediatric patient base. The office design is airy, bright, clean and cheery, and there's a floor-to-ceiling moss green wall decked with illuminated script reading: See the Bright Side, a popular photo spot. See more.
ALSO: HEALTHY SCREEN HABITS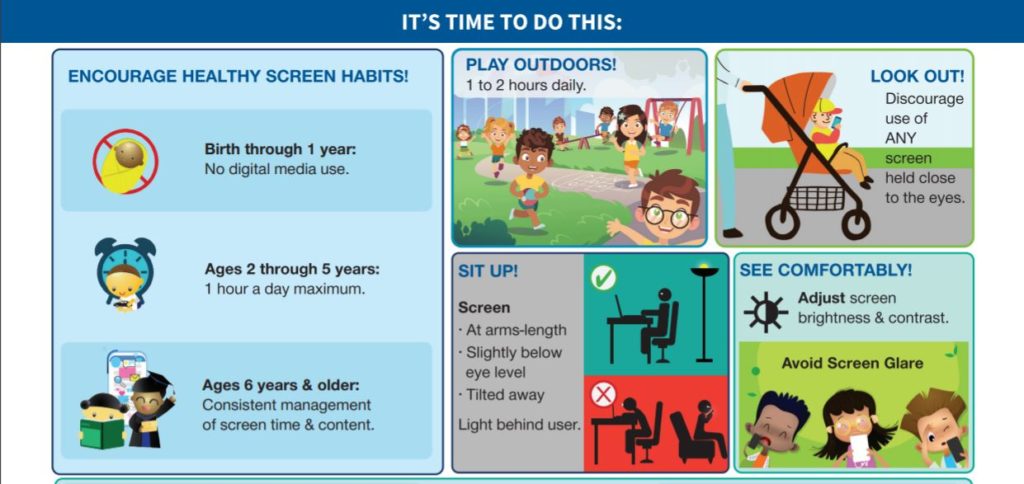 Are your patients asking for guidance on digital device usage? See this story for more.