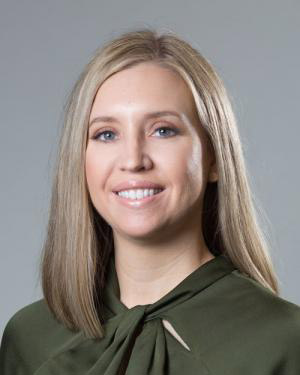 Mirjana McCarthy, OD, FAAO, says that when she saw a local practice for sale—the one that she would ultimately purchase—she was first intrigued by its history in Clarendon Hills, Illinois, about 25 miles west of downtown Chicago. "I thought it was really cool that the practice had been in its location for 70 years. I could branch out and do things my own way, but keep the tradition of private practice going."
It was in early 2017 when she first expressed her interest in the office. She had been working for the past three years as the only OD in an MD multispecialty group and had a decade of experience in the profession to offer in the deal. Several parties were interested in business, drawing out the process, but in the end Dr. McCarthy walked away with her own practice.
The purchase was complete in October 2017, and Dr. McCarthy leaned on her consulting group iCare Advisors and colleagues in the Vision Source® network for advice through the process. She planned to break down walls into a neighboring vacant space but zoning regulations stopped her from expansion or renovations. "At first, I was devastated. The appeal of coming to this space was because of its history with an OD here for so many years." Dr. McCarthy searched the small downtown area and secured a space in a new construction complex. She focused on the benefits: a blank slate allowed for more flexibility in her design.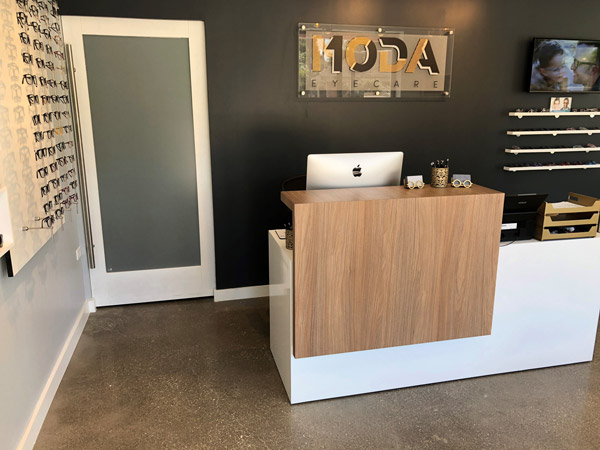 Through the winter and into the spring of 2018, Dr. McCarthy prepared for the transition to relocate. "The old office had not been renovated in 30 years, so there was a lot of wood paneling, and the layout for office flow was not very good." Dr. McCarthy decided on a modern look for the new space, which she created using grays, navy blue and other cool color tones and a polished concrete floor. Some wall art and décor elements made the move to pay tribute to the practice's history. "There's also an original trial lens set from the 1950s that's on display," she says.
She changed the practice name, once named for its former owner, to Moda Eye Care. "Moda means fashion in many European languages," Dr. McCarthy explains. "I'm 100 percent Serbian, so I wanted to keep part of who I am in the name." Her love of fashion influenced her frame selection. "I get excited about the handmade and custom frames. They are works of art that you can wear on your face," she says. "The details speak for themselves." She offers a wider variety of options for other aesthetic preferences, and she's also working with philanthropic frame companies that donate a pair of eyeglasses to children in need with each purchase or provide assistance to those who need ocular surgery.
There are two exam rooms, a designated check-in and waiting area, optical dispensary and rooms for pretesting, contact lenses and an in-office lab. "The top of my wish list was the Marco Ion Imaging System that uploads to my electronic health records," she says. "It's super modern and sleek." Her new topographer will allow for better management of ocular disease and easier fits for medically necessary and scleral contact lenses.
Dr. McCarthy saw patients a few days per week in the original office and worked in the MD practice until construction was complete in July. She's looking forward to serving the community in her new space. Dr. McCarthy says that being trilingual has allowed her to draw in new patients from the area's large Serbian population. She has sent out letters and mailers to established patients and is collecting cell phone numbers and email addresses for a transition to digital reminders and notifications. "Many returning patients were original patients of the first optometrist here. There's a lot of loyalty and history."