As the year comes to an end, Women In Optometry is looking back at the most-read design stories of 2019. These are just a few of the wonderful stories we've had the pleasure of sharing this year. Here are #5 through #1.
5. Perfection Found in Plan B
The new community of Rancho Mission Viejo, California, is blossoming in Southern California. Michelle Ahumada, OD, has been watching it grow from neighboring San Juan Capistrano, where she grew up and now lives with her husband and three children. Read her story.
4. Diving Straight Into Ownership
Natalie Vu, OD, and her husband Joe Nguyen, OD, always had a goal of practice ownership, but Dr. Vu says that they didn't originally plan to tackle it so early in their careers. Read her story.
3. Made From the Heart at Home
This June, Kristi Kessler Williams, OD, and her husband and business partner, Jim Williams, held a grand opening celebration for the relocation of Eye to Eye Optometry, in Mexico, Missouri. Read her story.
2. Come In To Shop, and Stay a While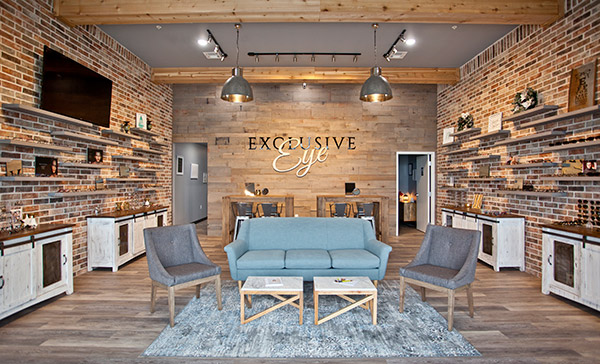 You won't see the front desk when you arrive at Exclusive Eye in Rogers, Arkansas, and that's by design. "I took off my doctor hat and asked myself what I wanted when I go into a space," says practice owner Jessica Dinwiddie, OD. Read her story.
1. ODs Find a Partnership Provides Them With Flexibility for a Unique Practice
Patients at SocialEyes Eye Studio in Prosper, Texas, can expect special treatment when they walk through the doors to see Lynn Markose, OD, and Tamanh "Tammy" Nguyen, OD. It's a little bit different from your traditional eye exam, but that's exactly what they were going for when they opened their doors in April 2017.
Read their story.