When Erika Cox, OD, was still an undergraduate student, she had a plan: after her graduation from Xavier University of Louisiana, she would go to medical school and then return home to Memphis, Tennessee, to work at St. Jude's Children's Research Hospital. Yet as she started shadowing health care professionals to ensure her decision, optometry popped up on her radar—again. Dr. Cox was no stranger to eye exams; she's been wearing eyeglasses since she was in kindergarten. She even recalls being excited to receive an educational VHS tape about the Southern College of Optometry (SCO) while in elementary school. Dr. Cox bonded with the optometrist who she observed in Louisiana as a college student and started working in her office. "I was still set on taking the MCATs and applying to medical school, but she told me to apply to optometry school."
The plan started to unravel—for the best. "I applied to SCO as a back-up, and I happened to be home for the interview during Christmas break," she says. That was on a Friday, and by Monday, she received a phone call that she would receive an acceptance letter. Dr. Cox was at a crossroads, but went with her gut feeling. "Nothing is given to you. When it is, you have to take it."
A NEW PLAN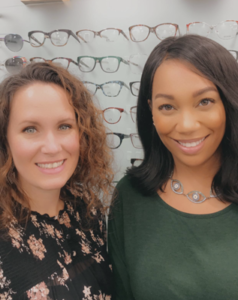 She hasn't looked back; the new path has given her a career that she truly loves, Dr. Cox says. She worked in Atlanta for a few years after her 2007 SCO graduation before returning to Memphis. There, she was working as an independent contractor alongside an EyeMart. That franchise didn't last long in Memphis, she says, so Dr. Cox began weighing her options and looking at private practice ownership.
While doing some fill-in work in one particular office, Dr. Cox kept hearing patients ask, "What happened to the doctor who I saw last year?" "It's saturated here, so for someone to want to follow you, that's big," Dr. Cox says. So she decided to reach out to Lindsay Slemp, OD, who happened to be a classmate one year behind Dr. Cox at SCO, to see if she would want to open a practice together.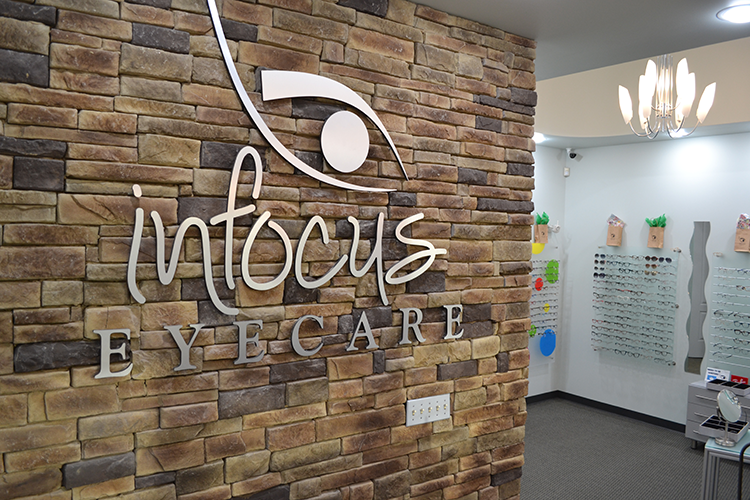 The pair hit off, and they were happy to have each other's support as they tackled adding a lab and managing an optical—areas that were new to both of them. They found a new building with a vacancy just one traffic light down from where Dr. Cox had been working. They also shared a vision of providing excellent patient education with a preventive approach to care for ocular disease and other conditions. "Both of us came from the corporate world where we would have patients who hadn't been seen in years and then had full-blown glaucoma. They can't figure out why it happened. We wanted to make sure our patients were well educated."
A JOINT VENTURE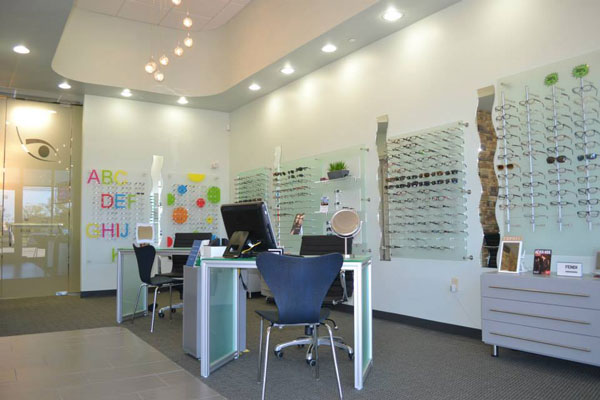 In 2013, they opened the doors to Infocus Eyecare in Cordova, just a few minutes outside of Memphis. The space is now surrounded by a yogurt shop called Menchie's and European Wax Center, and it's one of the few shopping centers that has directly adjacent parking. Dr. Cox and Dr. Slemp worked closely with their contractor to create a space that utilized modern design in a class way that wouldn't become dated too quickly. They chose a lighter palette to allow the frame styles and colors to really pop in their showcased positions, and the stone wall behind the reception desk proudly displays the practice logo. They've collected a number of pieces of artwork that resemble the eyes that add unique features to the office.

The doctors enjoy the camaraderie with patients who have become like family. "After a patient is with us for a year, we say, 'You are now part of the Infocus family, and we'll see you next year.' It's like a reunion when they come in." Dr. Cox says that she's enjoyed seeing her young elementary-aged patients grow up over the years; now some of her original patients from EyeMart have graduated high school. She's appreciative to those patients, especially, since there was a year in between the closing of EyeMart and the opening of Infocus Eyecare. "I had someone tell me that she was so happy that I opened up again because she was looking for me. That was the biggest compliment."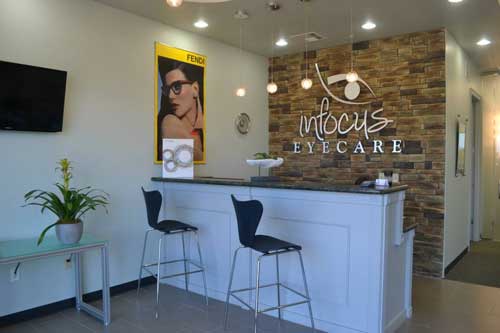 Drs. Cox and Slemp also added a satellite location next door to a nearby Target Optical in 2016, another opportunity to make an impact and educate their community on eye health. Dr. Cox says that on her first day there she saw just one patient: a young woman who never realized that she couldn't see out of her left eye until Dr. Cox took her acuity. "She hadn't been to the eye doctor in 10 years, and she had something going on systemically that caused this to happen to her vision." It's just one more example of why their mission's emphasis on eye health education is so very essential and important.