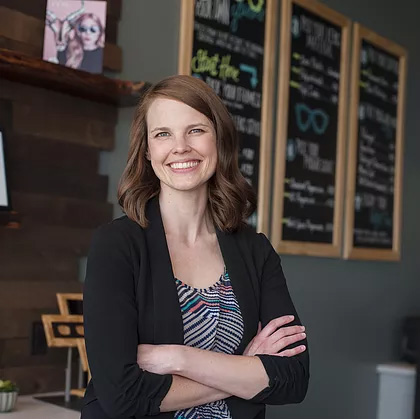 Meg Richardson, OD, began working at a corporate location immediately after her graduation from Pacific University College of Optometry, and it was a good fit. But when her daughters began going to school 30 miles in the opposite direction, she felt like she was being pulled—literally—in another direction. So it made sense to open her own practice in her hometown of Racine, Wisconsin, especially if that meant her children could spend time with her there when they were not in school. "As a parent, you really want a place where you can bring your kids and feel comfortable bringing your kids."
Dr. Richardson was no stranger to the intricacies of a small business, as she had grown up watching her father manage his. Still, watching from across the counter and getting your own business plan in order is a different ballgame. Dr. Richardson found an immense amount of help through her doctor alliance group PECAA, which, in her early days, helped her apply for a small business loan through a local bank and navigate the equipment, frame and other vendor choices that were right for her practice.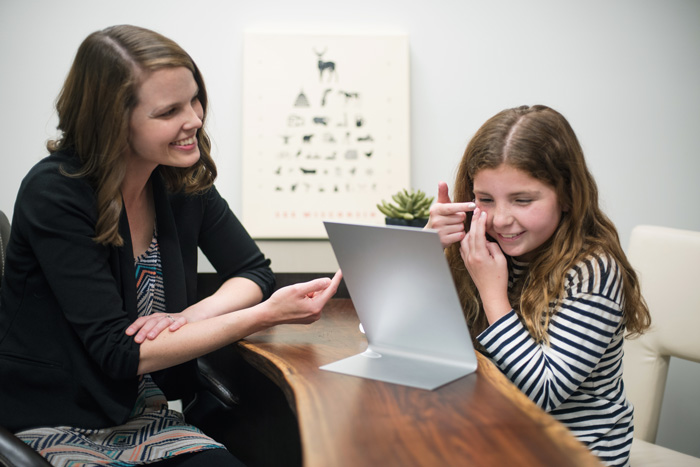 Making connections
She credits one of the successes of her first year to spending a lot of time in the community. She would volunteer, network and build relationships with local clients. "Those relationships are what help you be known as someone people can trust or look to for leadership," she says.
However, building relationships was only the first step. Marketing ended up being a huge passion for Dr. Richardson, and her practice put its emphasis in a familiar place: Facebook. She has found a target market among mothers and parents of young families.
Looking for opportunity
In fact, Dr. Richardson sees her practice going in exactly that direction. After attending Vision by Design, a myopia management meeting, she sees her primary care practice shifting toward a pediatrics specialty. She is excited by the opportunities to slow down or even stop myopia progression with orthokeratology, rather than telling patients, "We'll see you next year for a stronger prescription." Dr. Richardson has another, deeply personal motivation for helping children: her father, who grew up with dyslexia, always believed that with vision therapy, his schooling experience could have been different.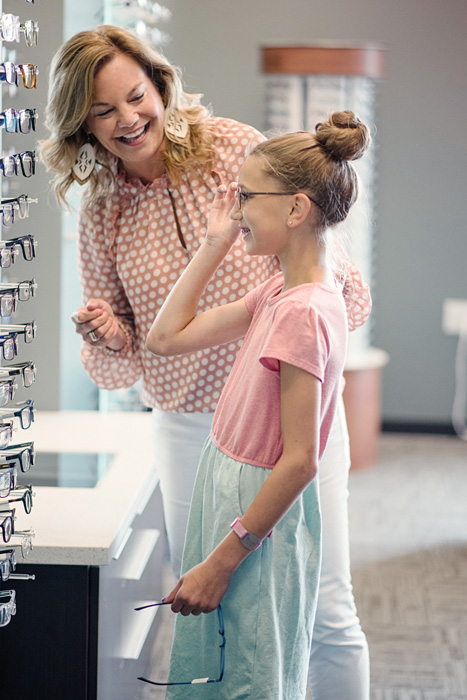 A big-picture perspective
Her PECAA advisors have helped her crunch numbers and weigh whether the timing is right to bring in new equipment or make other changes. "When you're a practice owner and you're living it day to day, business clarity seems to get lost in the weeds. You're left wondering, 'Is this the right decision?' or 'How are other people doing things?'" Once again, PECAA can be an enormous help with its big-picture metrics data from top-performing practices from around the country. These benchmarks provide her with added perspective on her business she couldn't gain on her own.
One of the best things about PECAA is its vast number of resources, from the consultants— most who are previous eye care professionals themselves—to weekly webinars and peer-to-peer breakout dinners. She found the latter, a mix between a networking event and a mini-convention, especially helpful as a cold-start practice. Dr. Richardson advises new practice owners to be patient and seek advice. "As the business owner and optometrist, it's just me making all these decisions. But to have somebody there to give you advice on the decisions that you're making, it's huge. "The hard part is being patient because I have this big vision of where I want the practice to go. I'm very happy with where we are currently, but, of course, I want to make it better."