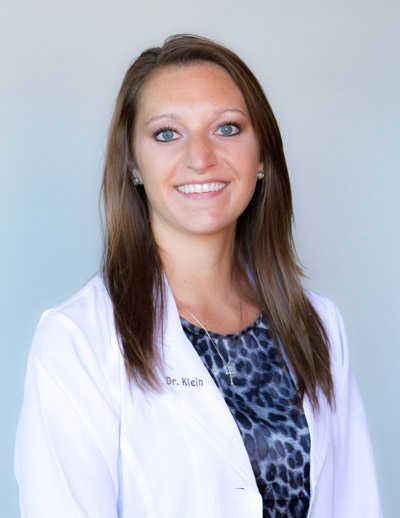 It seems like no one listens to voice mail messages anymore. At least that's how it felt to Whitney Klein, OD, and the staff at Eye Care Associates of Owosso, in Owosso, Michigan. "An employee will call a patient to let him or her know that the contact lenses or eyeglasses are ready. The patient doesn't answer, so the employee leaves a message. Thirty seconds later, the phone rings—and it's the patient calling back, wondering why we called," she says. "If the person who answers the phone is not the one who made the call, the staff is scrambling to figure out who called the patient and why."
Phone tag
Simply put, it was not efficient at all. In June, all of that changed. The office brought Solutionreach on board then, and Dr. Klein says the reduction of time staff spent on the phone was dramatic and immediate. "The staff is spending so much less time on the phone,
meaning that the employees can be more productive elsewhere," she says.
Before Solutionreach, "a staff member would call and, in person or on voice mail, offer a few times that we had an available appointment. The patient would call back later; almost every transaction was two or more phone calls instead of one," she says.
The process is faster, and it has increased the response rate and enabled the practice to manage the recalls better. "When we sent
out postcards, we'd send them all out for the month at a time. So the phone rang constantly at the start of the month, and people had to wait to get an appointment," Dr. Klein says.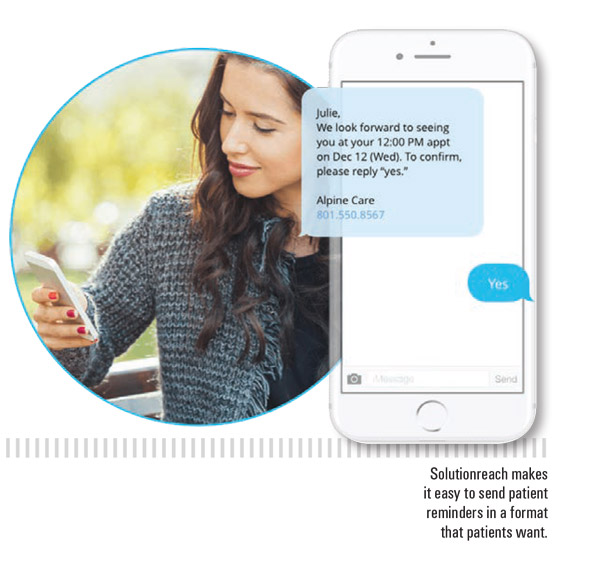 Manage the flow
Now maybe 50 recall notices go out in a day. Then another batch of recall notices can be sent a few days later, allowing the staff to manage the flow and scheduling better. "I notice that Solutionreach has these strategies that make so much more sense than the way we were doing it," she says.
The practice has also begun using the system to send birthday messages. Patients love that personal greeting. "When we pull up the schedule, there's a birthday cake icon, too, for any patient who has a birthday coming up. Patients are happy when we say, 'Oh, I see you have a birthday coming up.' It shows them that we're paying attention to details."
Dr. Klein says they've already gained efficiency in marketing trunk shows and sending out announcements, and the patient feedback through the surveys has been tremendous. "We don't want to overwhelm patients, so we ask only that they rate on a scale of
1-10 how likely they are to recommend the office and what the most memorable part or person of their experience was," she says. It's been terrific to hear that patients notice new technology or the kindness of a particular staff member, she adds. "We've also been able to reach out to people who might be struggling with their new eyewear or a part of the experience and we can see what we can do to fix it before it becomes more aggravating to the patient."