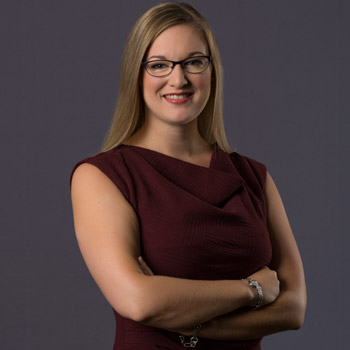 Talk about being the right person at the right time and place. Kristin O'Brien, OD, of Denver, Colorado, in 2013 became the solo OD at a practice started by Mark Wahlmeier, OD, who has five Vision Source® practices in Kansas, and Seth Thibault, OD, who has four other Vision Source® practices in Kansas. About two years later, she became a partner with the two, and the practice recently added a second doctor—a new graduate—to work part-time. "I'm lending the torch to another new doctor to carry, like they did with me," she says. When the practice opened, the team was just two or three people; now it has six full-time employees.
Arrangements like this—where the original owners are nowhere close to the physical practice—aren't exactly common, but these doctors' experience shows that there are more than one way to set up new doctors in practice. That might be one factor why Dr. O'Brien began running the Mentor OD program for Vision Source® in August 2016. It's still a fairly new program, but Dr. O'Brien is working to connect interested Vision Source® members with students in college optometric leadership networks. "These doctors have agreed to be mentors for students who want to open or become a key part of a private practice right out of optometry school," she says. She's seeking to expand the number of mentors so that she can connect students not just to mentors in their region but, more ideally, in the region where they want to work. "If a student is in school in California but wants to practice in New York, then a California mentor might not have the same level of practical experience that a New York mentor would have," she says.
Dr. O'Brien connected with Vision Source® while she was still at Michigan College of Optometry, where she founded the Michigan Optometric Student Private Practice Association. "I was surrounded by these amazing private practice doctors, and I knew I wanted to be a Vision Source® doctor. Through a mentor program, we can inspire and educate students," she says.
That's important, she says, because mentors can fill a key gap in today's optometric landscape. Students learn the clinical skills they need, but even if they join a buying group, she says, they're not necessarily getting the guidance and support they need. "People underestimate the power of those benefits that come from being with experienced colleagues.
As a new grad, one of the aspects I loved the most was being able to attend local Vision Source® meetings, where established doctors would provide me with honest answers. For anyone who is considering opening cold or even buying an established practice, that's invaluable."
Dr. O'Brien says that many students today feel as if a private practice is outside of their reach. Even if they are a part of a private practice club meeting, there's still so much they don't know about managing a practice. "I latched onto mentors whom I wanted to emulate. I also wasn't afraid to ask questions when I came across something I didn't know. So many students feel like they should know everything, but that's not the case. I'm excited about giving doctors and students the chance to develop a relationship where students feel they can ask those questions—whether they ultimately choose to join Vision Source® or not."
For her, she says, Vision Source® has helped the young practice reach growth goals ahead of schedule. Now, she's looking at new ways to expand the business. "With two exam lanes, we can't really have two doctors running at the same time, so we're considering expanding our hours. That would allow us to see more patients per day." She and her partners are also looking at adding new equipment—something they do almost every year at The Exchange®, the annual Vision Source® national meeting.
Dr. O'Brien says that she loves seeing the enthusiasm of young ODs and optometry school students who are approaching their careers as business people. "We have a fourth-year intern from University of Alabama at Birmingham. This student will be joining his father's practice in Alabama, but he's here with us because he wants to learn some of the HR and management duties. For example, he's heading up the project of revamping our policy manuals and HR handbooks. He wants to be an employer and not just a clinician."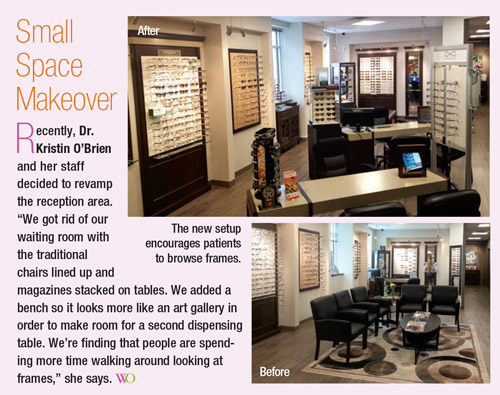 Interested in being a Vision Source® mentor? Email mentorod@visionsource.com.