Allison Brewer, OD, just wasn't finding the right fit after her 2016 graduation from Northeastern State University, Oklahoma College of Optometry. She did a trial run at a medical/ophthalmology practice and a vision therapy-based practice. "At that time, Walmart was not even on my radar," she recalls. Frustrated, she reached out to a practice management professor who connected her with a former resident who had become a Walmart recruiter. "That's how I ended up in Monett, in southern Missouri," she says.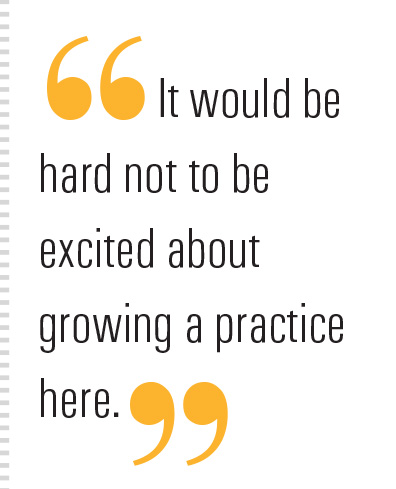 As an associate OD, she says she has advantages without the start-up costs that are associated with opening an independent practice or even taking on a lease. "Being an associate has given me the opportunity to feel like a small business owner without the hassles. I get to enjoy the reasons why I wanted to go into optometry—the patient care—without the stress of actually running an entire business."
She also feels that she gained much more autonomy than she would as an employee elsewhere. I am able to schedule patients for what I feel are adequate appointment slots for each one. And I get to establish what will be the standard of care for each of my patients," she says.
Plus, she enjoys being part of the team with the optical staff. "If patients leave unhappy with either the professional services or the optical experience, it will reflect on the other," she says. "I enjoy helping associates learn and grow. We talk about the company's goals, which are in line with mine. I want patients to have second pairs of eyewear and antireflective lenses, too," she says.
High level of need
Dr. Brewer says that her biggest surprise has been the number of medical cases she sees. "We're in a rural area with a population
of about 10,000 people. The closest MDs are about an hour away, so I'm proud that I've been able to bring quality medical eye care at an affordable price to rural Missouri," she says. "We're helping patients who need it."
At least once a day, she is faced with a situation requiring a medical diagnosis, she estimates. "I am routinely the first health care provider who suspects that a patient has diabetes or hypertension. There are not a lot of family physicians here, so if my patients haven't been getting annual medical care, we'll advise them to seek special medical care."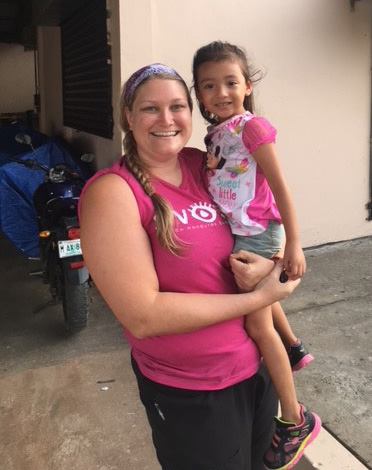 She's grateful for the network of Walmart ODs. Since she is still a new graduate, there are experiences she hasn't had yet. "I have had to learn how to share bad news about a diagnosis. I was still learning how to manage doctor/patient communications, so it was very helpful to have other Walmart associate doctors nearby to consult with," she says.
Plenty of motivation
To Dr. Brewer, being a Walmart associate is far more than simply showing up to see patients. Walmart offers a bonus structure beyond the salary, so there is incentive to work on building a practice. But the real motivation comes from seeing the impact she can have on the community's health. "It would be hard not to be excited about growing a practice here. I can see how much I'm changing the lives of my patients," she says.
For example, she recently saw a male patient in his early 40s. He hadn't received any medical care in years, but he felt he needed reading glasses. She ran a visual field test and quickly realized that he was missing large areas of vision. She began to suspect that he had multiple sclerosis and arranged for a clinic appointment, where that diagnosis was confirmed. "If patients hadn't come here because they noticed some fluctuation in their vision, their conditions might have gone undetected longer."
I ❤ Saturdays
It's one reason that Dr. Brewer enjoys working Saturdays. "I feel that Saturdays are the days that I can help patients the most. The patients who come in then are the ones who cannot afford to take any time from work, so they're so grateful that we're open," she says.